Candace Cameron Bure Shares Bible Verse, Inspirational Message In Wake Of Las Vegas Mass Shootings
During times of distress and hopelessness, there is nothing that gives greater comfort than the Word of God. So after the horrifying Las Vegas shooting took place, "Fuller House" star Candace Cameron Bure decided that the Bible verse John 16:33 would soothe people's hearts best.
"I have told you these things, so that in Me you may have peace. In this world you will have trouble. But take heart, I have overcome the world," the verse reads. Bure posted this on Facebook together with an inspiring message shared by singer Megan Garrett.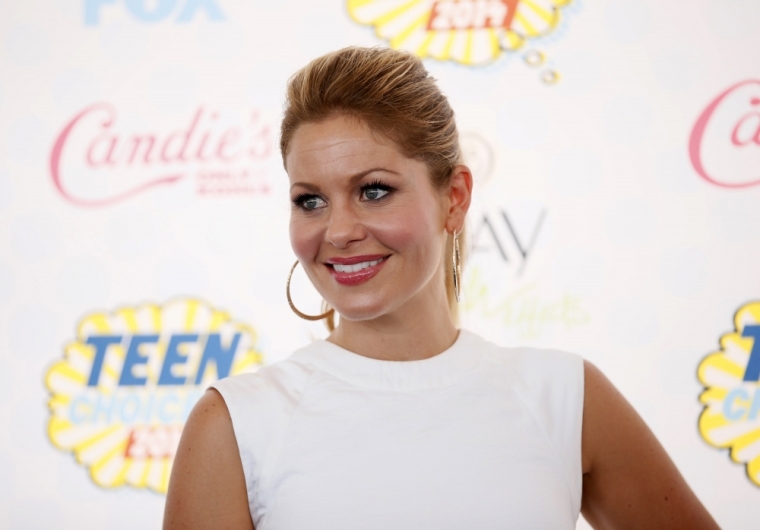 "Evil doesn't take God by surprise. He knows we will suffer in this lifetime and His heart breaks with ours. But He's also still sitting tall on His throne, not pacing back and forth nervously. He's already won. He's already overcome. The evils we endure in this world are indeed painful...but they are temporary. With a broken heart for the lives lost and the families and friends affected by this tragedy, I pray with very few words. But, I rejoice because God hears our prayers and holds us all tightly in His grip," the post reads.
Authorities say lone gunman Stephen Paddock, 64 of Mesquite, Nevada went to the 32nd floor of the Mandalay Bay Hotel in Las Vegas and opened fire at an outdoor concert festival last Sunday night. The senseless attack claimed the lives of 59 individuals and injured 500 others. Before authorities could get to him, Paddock claimed his own life.
His brother, Erik, 57, told the Orlando Sentinel that the family is "completely dumbfounded" over what happened, and they still cannot understand why he opened fire at random people. "An asteroid just fell out of the sky," he said. "We have absolutely no [idea] why in the world he would do something like this."