Candace Cameron Bure's 19-y-o son turns preacher at Los Angeles church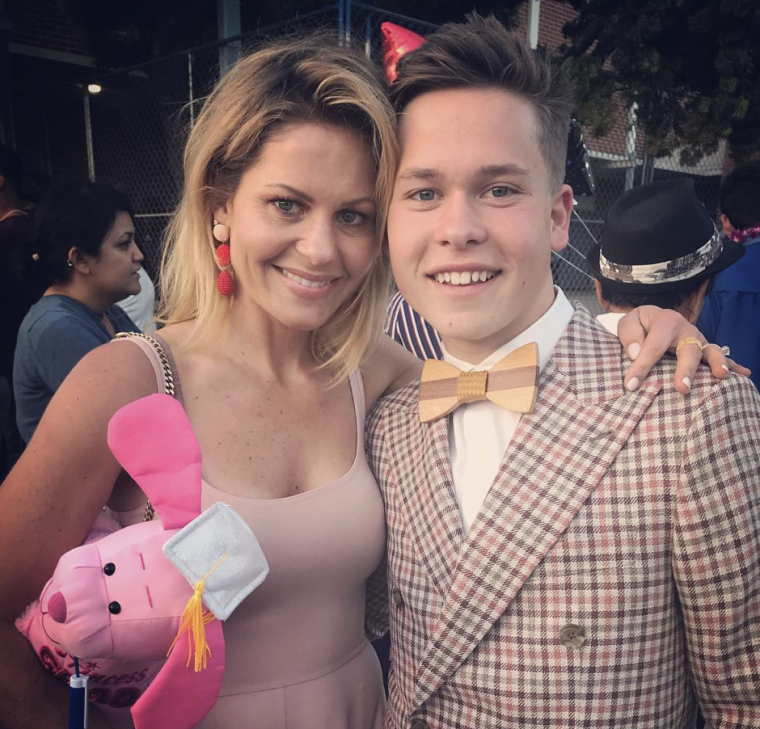 Actress Candace Cameron Bure celebrated her teenage son, Lev, who preached a message at Shepherd Church in Los Angeles this past weekend.
Lev is currently enrolled in Sheperd Church's Bible college and was selected to share God's Word with a group of some of his peers on May 5.
"What a blessing @levvbure you are to me and the thousands of people you shared with today at church and online!!" Bure, the proud mom wrote on Instagram along with a photo of her 19-year-old son preaching.
Lev was one of four others who led the weekend services which serve Porter Ranch, Woodland Hills, West L.A., Agua Dulce and those watching online.
"They are our future leaders and God anointed their words as they spoke truth, love, encouragement and a call to action to all of us," Bure added. "Thank you @dudleyrutherford for giving them this opportunity, believing in them and trusting them."
The "Fuller House" star ended her gushing post with the hash tags Proudmama and GlorytoGod.
She later shared a video clip of his message along with with the scripture 1 Timothy 4:12, which says "Let no one despise you for your youth, but set the believers an example in speech, in conduct, in love, in faith, in purity."
Bure raised her three children alongside her husband, retired professional hockey player Valeri Bure. They've instilled their Christian values into their children and now Lev is spreading that message with others.
In a past interview, the outspoken Christian actress shared some parenting advice that she gives her own children concerning the dangers of growing up in Hollywood and an oversexualized world.
"That is what parenting is about — helping them be secure with who they are and having moral boundaries and knowing what's right and what's wrong and what's appropriate of people to ask of you and not. Not to be afraid to speak out — and sometimes that can be very difficult," the California native told E! in an interview. "As a mom, the only other thing you can do is pray."