'Captive': True Story of How Reading Rick Warren's 'Purpose Drive Life' Saved Lives During Hostage Crisis
'Captive': True Story of How Reading Rick Warren's 'Purpose Drive Life' Saved Lives During Hostage Crisis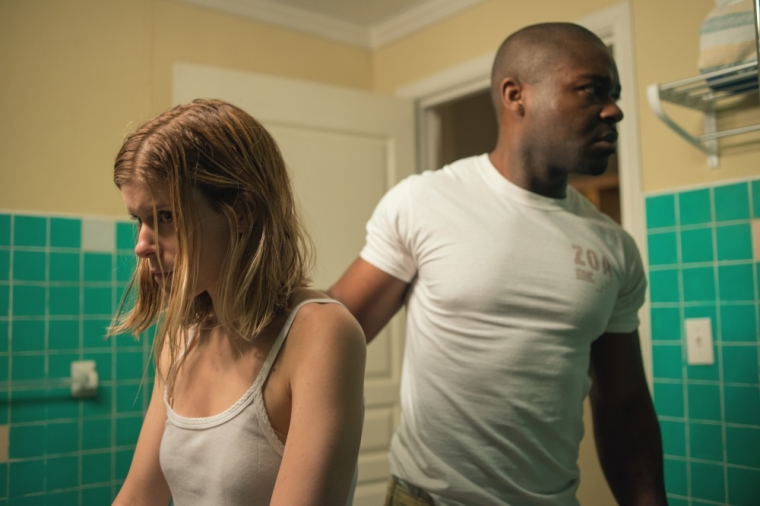 The upcoming movie "Captive" tells the true story of Ashley Smith, an Atlanta woman who was held captive overnight by a crazed murderer named Brian Nichols, and how this unlikely incident transformed her life forever, bringing her closer to Jesus Christ.
Smith, who was addicted to crystal meth at the time, was given a copy of Saddleback Church Pastor Rick Warren's book, Purpose Driven Life, and was fighting for custody for her daughter shortly before being held hostage by Nichols, who had escaped from court after killing a judge, court reporter, a sheriff's deputy and a federal agent in 2005.
"I wasn't a mother anymore because my aunt had taken custody of my child. I wasn't a positive member of society. I just was a lonely widowed drug addict who had no motive or reason to live at that point," Smith told The Christian Post, reflecting back on her life at that time.
As depicted in the film, Smith had attended church a few times where someone handed her a copy of the Purpose Drive Life. The book played a huge role in her transformation.
"When Purpose Drive Life was introduced to me, on the front of it says 'What on Earth are we here for?' And that was really a question that I needed answering at that moment. So I picked it up and began to read it to try to figure out why I was still on Earth and what my purpose was," she said.
Shortly after receiving the book, Smith believes Jesus Christ visited her in a way she had never expected.
After escaping from a court hearing for a rape charge, Brian Nichols abducted Smith and used her apartment as a hideout. After he became agitated during the night, Nichols looked for something to ease his nerves and asked Smith if she had any drugs. She told him about her meth and offered him some, as depicted in the film.
Nichols asks multiple times for her to take the drug with him, but she turns him down.