Captured Suicide Bomber Reveals ISIS Filled With Foreign Fighters, Including Americans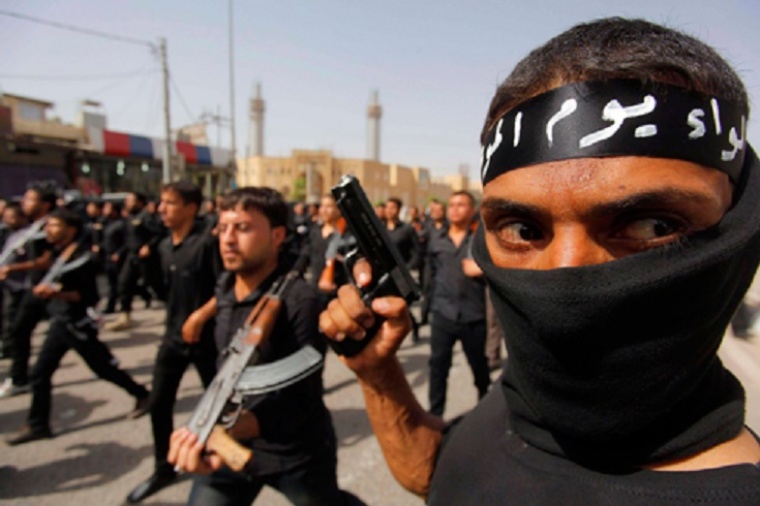 A 23-year-old captured suicide bomber from ISIS, who is lodged in a hospital in a Kurdish city in Iraq, spoke to Sky News and said the Sunni terror group has recruited numerous foreign fighters, including from the United States and Europe.
"There are nations from all over the world there. There is British amongst them. They are from Asian countries, Europe and America. From everywhere," Horr Jaffer, who is from Chechnya but had been fighting for ISIS in Iraq as a suicide bomber, told Sky News in an interview at a military hospital in the city of Sulaymaniyah, the capital of Sulaymaniyah Governorate.
The bomber was caught in the southern Kurdish town of Jalula after his bomb exploded only in part. Yet, four people were killed and several others were injured in the attack.
"I want to be a martyr. I decided after they killed my family," he said, recalling the time he was in Syria, where his parents, also allegedly part of a jihadist group, were killed.
Jaffer's family reportedly first moved to Pakistan from Chechnya and then to Syria.
Jaffer claimed ISIS leaders wouldn't tell him anything about what he was doing or where he was. "I just had to press the button."
Asked if he had any regrets, the bomber broke down and said he wanted to live a normal life.
ISIS, or the Islamic State of Iraq and Syria, is an al-Qaeda offshoot which has gained control over large swaths of Syria and Iraq.
Also known as the Islamic State as well as ISIL, the group wants to establish an Islamic emirate in the Levant region. It has asked minorities living in the areas under its control to flee, convert to Islam, or be killed.
Last month, ISIS militants beheaded American journalist James Foley. Hundreds of members of the Christian and Yazidi minorities have also been killed, and tens of thousands of them have had to flee their homes.
Sen. Dianne Feinstein, the California Democrat who leads the Senate intelligence panel, as well as Rep. Mike Rogers, a Republican from Michigan and head of the House Intelligence Committee, on Sunday warned of an attack on the United States or its European allies by ISIS. They urged President Barack Obama to deal with the threat they pose to the country.
The U.S. government is reportedly tracking at least 300 Americans suspected to be fighting for ISIS. Hundreds of British and European nationals are also believed to have joined the group.
ISIS took advantage of the tension between Sunni minority and Shiite-led government in Iraq by capturing the predominantly Sunni city of Fallujah in west Iraq earlier this year. Since then, the terror group has gained control over several other cities.