Carl Lentz Convinced Homeless Man to Attend Church by Buying Him a Beer; Responds to Critics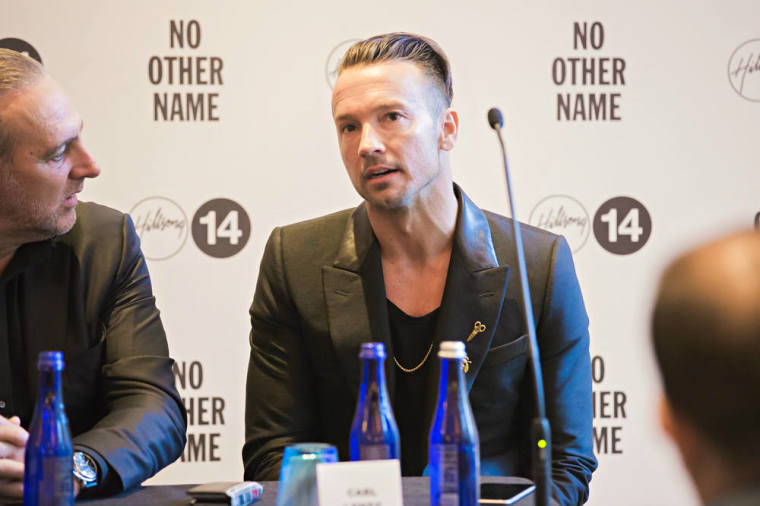 Megachurch pastor Carl Lentz of Hillsong NYC has pushed back against critics after admitting in his new book, Own the Moment, that he once convinced a homeless man to attend church by buying him a beer.
NJ.com pointed out in an interview with Lentz that the pastor has been receiving criticism over the revelation, with some raising the question: "Should a pastor be recruiting followers with alcohol?"
Lentz responded: "There's always going to be criticism from within that's going to be more frustrating, problematic, annoying than from outside. That's just classic Christian faith stuff.
"It was happening when Jesus was walking the Earth, and it will always happen."
Lentz has also drawn criticism for other incidents concerning alcohol, including online outrage back in August after he was spotted taking shots with pop star Justin Bieber at a bar.
The incident apparently occurred during Hillsong's conference in New Zealand in March, but caught the attention of pastors and online users months later.
Pastor Joe Schimmel of Blessed Hope Chapel in Simi Valley, California, and Good Fight Ministries, said in a letter on Christian News at the time:
"[T]he chief concern from these images has to be how someone, who calls himself a pastor, is engaging in such an activity with someone who has a history of abusing substances," Schimmel said. "How can Lentz give an account for himself when he takes shots alongside someone who has been arrested and pleaded guilty to DWI?
"Is it normative behavior for the Christian? Is it the sort of behavior that a shepherd leading his flock should engage in? That is not what I read when I pick up my Bible."
Other pastors, such as Arizona-based Trinity Church leader Mark Driscoll, have pointed out that there are several contrasting Christian beliefs on alcohol.
Driscoll said in 2016 that he agrees with the moderationist position, meaning that drinking alcohol in moderation is OK.
"According to the Bible, all drunkenness is a sin," Driscoll warned at the time, stating that drunkenness could also lead to sexual sin, physical harm, and addiction.
Lentz has also been targeted for his tattoos, and earlier this year told World Religion News about his interpretation of relevant biblical passages:
"Biblical interpretation is huge, right. So with tattoos not being allowed you mean Leviticus. We play both sides of the coin I think that is healthy. Like this paradox of scripture, interpretation is actually is part of our faith, the tension of it," he explained.
"So, on one hand, we say that is the Old Testament scripture, there is no New Testament verification of that. That law that had to do with slaves, that identified you as part of a tribe we don't believe that came through the cross."
Also addressing another hot topic, Lentz clarified in an interview with HBO's "Vice News" in November that he maintains the conservative stance on marriage as a union solely between one man and one woman. But he noted that Hillsong "gets killed from both sides" of the debate.
"The Christian right thinks we're too open; the super left thinks we're not loud enough in our affirmation," he said.
Lentz told NJ.com in his most recent interview that the objective of Own the Moment, which recalls several stories from his ministry, is to remind people of important truths.
"I think the point of this book is to get people to go like, 'You're not going to get this life back; you have to do something now,'" Lentz said. "If you do that long enough, I think it leads to somewhere special."