Carl Lentz, Pastor to Justin Bieber, Kevin Durant Defines 'Star' as Cancer-Stricken Single Mom Volunteer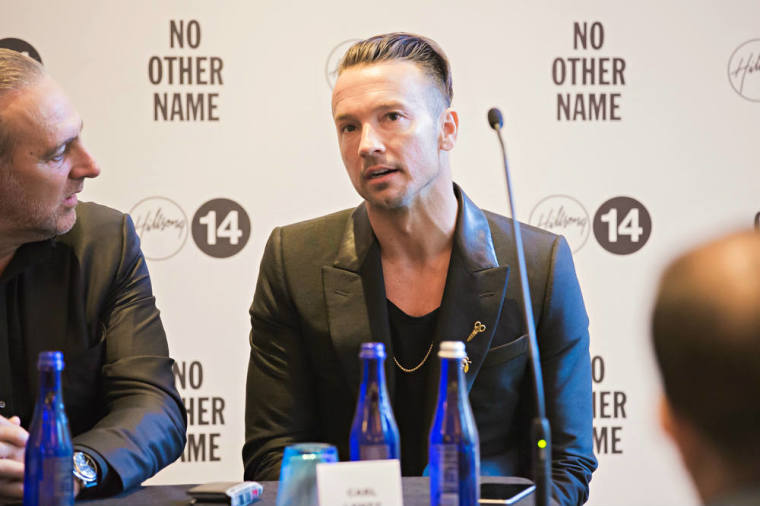 Carl Lentz of Hillsong Church New York City said that although some may view him as a pastor to major stars, such as Justin Bieber and Kevin Durant, others in his congregation, such as a single mother fighting cancer, are also stars and heroes.
"I think everybody's a star in their own right," Lentz said, according to the Associated Press. "God has created everybody with really special unique things about their life and about who they are."
The megachurch pastor shared the story of a single mother who is stricken with cancer but continues to volunteer at Hillsong, describing her as a "star."
"This is a hero," he said. "So when people say I'm a pastor to the stars, I just assume they're referring to that woman alone."
Lentz talked about some of the famous names he pastors to, such as pop superstar Bieber and Golden State Warriors basketball player Durant. He denied rumors that he influenced Kyrie Irving to leave the Cleveland Cavaliers.
"My job as a pastor is to pray, to support, to give wisdom when asked and I had zero to do with Kyrie Irving having any trade desires," Lentz said.
"It was fun to watch the fake news cycle. Kyrie's an amazing man on his own. He doesn't need help navigating his career. If he needs help to hear God's voice or to know Jesus better, or to have a no-strings relationship, that's what I'm here for."
Lentz also serves as team chaplain for the Brooklyn Nets, and noted that that he played 11 basketball games at North Carolina State in the late 1990s.
"Understanding the psyche of an athlete has been huge," the pastor explained.
"I feel like God put me through that season so I can translate some of that into what I'm doing now. You work hard when no one watches. You put in the time when no one else is putting in the time. You go over and above to make your team better. All these things are not athletic traits. These are Jesus traits, so if you take even half of that effort you did to be the best athlete in the world, you're gonna kill this."
When promoting his latest book, Own the Moment, he detailed his struggles on the Christian path.
"I have a real palpable disdain for religious jargon. I grew up in church. I ran from church. I know a real Christian from a churchgoing nominal Christian better than most," Lentz revealed, according to a New York Times interview in October.
He admitted that the day he found God he was "riddled with fear."
"Things like 'What if this isn't real?' 'What if this means I have to give up everything that I love?' 'What if this means that for the rest of my life I have to listen to terrible Christian music and wear pleated khaki pants and get a haircut that looks like literally every single Alabama football fan?'" Lentz wrote.
Lentz recently criticized the lack of sexual morality in society.  When visiting syndicated radio show "The Breakfast Club" late in October, he talked about the different circumstances surrounding disgraced Hollywood producer Harvey Weinstein and late Playboy founder Hugh Hefner.
"It's interesting — on one hand we honor Hugh Hefner when he passes away who was a pornographer but yet Harvey Weinstein is this demon in culture right now. I think, 'How could one thing be acceptable and then we not expect things like what Harvey Weinstein did to not be accepted for so long,'" Lentz said.
"In no way am I likening these two things together. I'm saying we have a culture that can't pick which direction we want to go."