Carly Fiorina Excluded From ABC's Republican Debate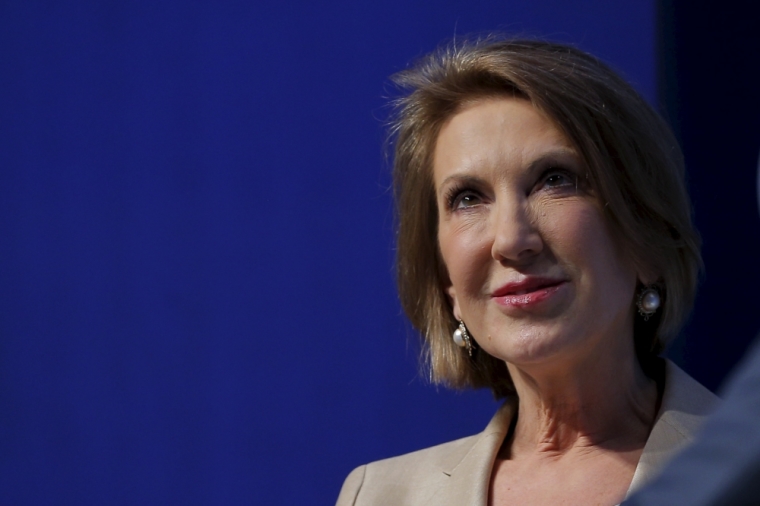 While announcing the lineup for Saturday's Republican presidential debate in Manchester, New Hampshire, ABC News excluded Hewlett Packard CEO Carly Fiorina despite calls from her fellow GOP candidates to feature her.
Two ABC News insiders and a Republican National Committee source told CNN on Friday that there's no plan to send Fiorina a last-minute invitation to the Saturday's debate, which takes place three days before the New Hampshire primary.
Businessman Donald Trump, Texas Sen. Ted Cruz, Florida Sen. Marco Rubio, former Florida Gov. Jeb Bush, retired neurosurgeon Ben Carson, Ohio Gov. John Kasich and New Jersey Gov. Chris Christie have qualified for the debate, which will not have an "undercard" event.
To qualify, candidates must place in the top three in Iowa or in the top six on average in recent New Hampshire or national polls.
Fiorina criticized ABC News and the RNC on Friday, as she has done in the past.
"I've been telling you the game is rigged," she wrote on her Facebook page. "And here's even more proof: The people of Iowa voted in an election this week, and I beat the establishment's guys. Tens of thousands of you stood with us yesterday to demand a fair debate. But Disney's ABC and the RNC have decided to keep me off the debate stage this weekend, caving to pressure from the same establishment candidates we beat who are afraid to debate me."
Cruz and Carson are among those who called for Fiorina to be included in the debate. "She has worked hard, won a diligent campaign," Cruz was quoted as saying. "With nine Republicans left, I call on the RNC to get rid of arbitrary requirements for debates. Americans deserve to hear from every candidate," Carson tweeted.
Former Republican presidential nominee Mitt Romney tweeted: "Hey @ABC: put @CarlyFiorina on the debate stage! She got more Iowa votes than John and Chris. Don't exclude only woman."
Former House Speaker Newt Gingrich also wrote on Twitter, saying, "@ABC should put @CarlyFiorina in the New Hampshire debate. she came in ahead of Kasich and Christie. She has earned a spot."
Fiorina continued, "This isn't about me. It's about you. It's about the people of New Hampshire who are about to vote. This is emblematic of the power that is being taken away from you every day — by the political class, the media establishment, and the bureaucracy. They don't want your votes to count. They don't want your voice to be heard. The network of George Stephanopoulos wants to tell you to sit down and shut up and elect Hillary Clinton."
Moderating the debate will be ABC anchors David Muir and Martha Raddatz. WMUR anchor Josh McElveen and Mary Katharine Ham will also be featured.