Carly Fiorina Slams Carson, Trump for Whining About Debate Time; 'They Sound a Lot Like Politicians'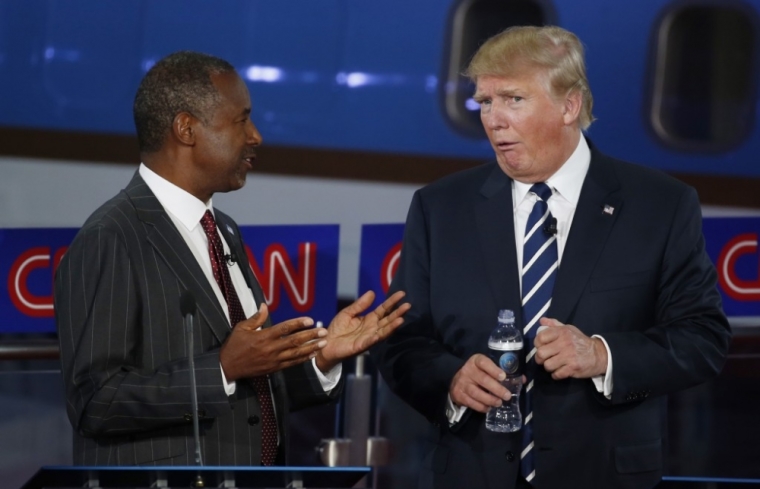 Republican presidential candidate and former Hewlett-Packard CEO Carly Fiorina chastised fellow Republican candidates Dr. Ben Carson and billionaire Donald Trump for threatening to boycott the upcoming CNBC Republican debate if they are not given an opportunity to provide opening and closing remarks and if the debate is not capped at two hours.
The retired pediatric neurosurgeon and the real estate mogul, who are the top two polling Republican candidates according to a RealClearPolitics average of six national polls, sent a joint letter to CNBC on Thursday promising not to appear at the Oct. 28 debate if the debate lasts longer than two hours and does not give all the candidates an opportunity to provide opening and closing statements.
According to the letter, which can can be seen as a complaint against the Sept. 16 CNN debate that lasted three hours, a CNBC debate agenda sent to the Republican presidential campaigns indicated that the debate would include "two hours of debate time," four commercial breaks and also explained that there would be no opportunity for the 10 invited candidates to provide opening and closing remarks.
"Mr. Trump and Dr. Carson do agree to a 120-minute debate that includes commercial breaks and opening and closing statements," the letter reads. "Mr. Trump and Dr. Carson do not, and will not, agree to appear at a debate that is more than 120 minutes long, including commercial breaks. Further, the debate must include opening and closing statements from all the candidates."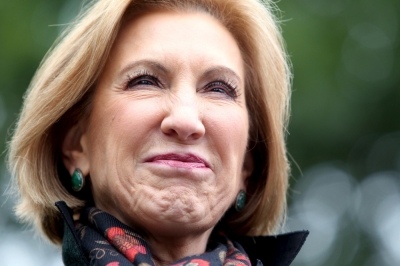 "Neither Mr. Trump or Dr. Carson will participate in your debate if it is longer than 120 minutes including commercials and does not include opening and closing statements," the letter reiterated.
In an interview with Fox News' Megyn Kelly on Thursday, Fiorina slammed Trump and Carson as sounding more like politicians than the political outsiders they claim to be.
"I think, apparently, they are worried about answering questions for three hours," Fiorina said. "For heaven's sakes, we have 10 candidates on the stage. I don't think three hours is a long time. I think the American people actually like these debates."
Fiorina also condemned Trump and Carson for requiring an opportunity for opening and closing remarks.
"Prepared statements are what politicians do," Fiorina insisted. "So, honestly, you are two outsiders supposedly — Donald Trump and Ben Carson — they sound a lot like politicians tonight to me."
Kelly then asked Fiorina if she got a little tired by the end of CNN's three-hour debate last month.
"Well, yeah. Three hours is a long time but when you have 11 people on the stage, this time we will have 10, and when they are so many issues facing the American people, I think it is actually quite important," Fiorina explained. "The CNN Democratic debate was two hours, but they only had five people on the stage."
Apparently, it didn't take long for CNBC to cave to the Trump and Carson's request. Early Friday morning, Trump tweeted that CNBC has agreed to limit the debate to two hours.
"@CNBC has just agreed that the debate will be TWO HOURS," Trump tweeted. "Fantastic news for all, especially the millions of people who will be watching!"
According to the RealClearPolitics national Republican nomination polling average, Trump is is polling at an average of 23 percent, while Carson is right behind him with 19 percent. Fiorina is fourth in the polls with an average of 7.8 percent.