Carolina Panthers vs Baltimore Ravens Live Stream: Watch Online NFL Football (CBS TV Start Time, Preview)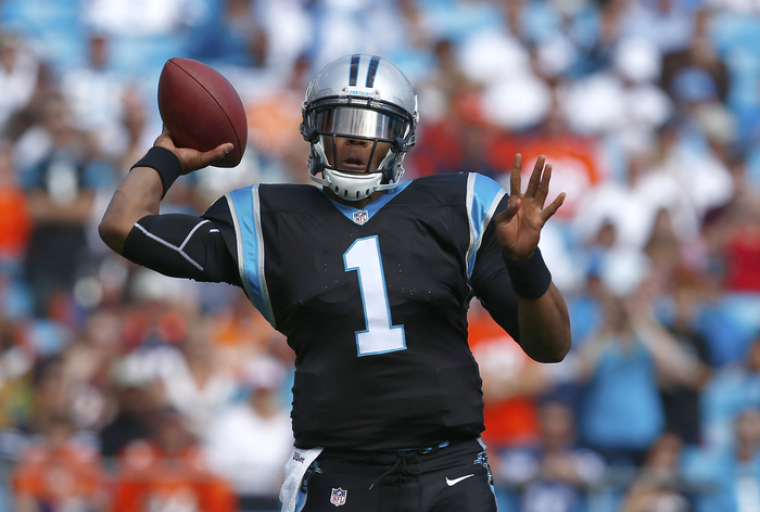 The Carolina Panthers will play the Baltimore Ravens on Sunday with both teams looking to claim their third win of the season so far. The game takes place at the M&T Bank Stadium and will start at 1 p.m. ET. The game can be watched on TV on the CBS network, or online through live stream (details below).
Both teams come into Week 4 on 2-1 with the Panthers suffering a blowout loss last week to the Pittsburgh Steelers. The Steelers piled on 28 second half points in that 37-19 victory over the Panthers, which will have knocked their confidence somewhat after a strong start in the opening two weeks.
However, if the Panthers can get themselves back on track today, they have the chance to finish the first month of the season at 3-1, and will have a strong hold on the top spot in the NFC South. If they lose again this week, however, they will drop to 2-2, and their place at the top will be a lot less certain.
The Panthers are contending with a number of issues right now, one of which is the injuries suffered by the backfield. However, there are also concerns about the offensive, and their poor performance last week. Overall this season so far the Panthers have not gotten going in their running game, and last week they ran the ball only 10 times.
That seriously limits their offensive weapons, and they must improve at least to a more average showing in that department if they are to add an extra dimension to their offensive game.
The Panthers vs Ravens will get started at 1 p.m. ET and can be watched on TV on the CBS network, or online through live stream by clicking here.