Carrie Underwood Says Her Marriage Is a Partnership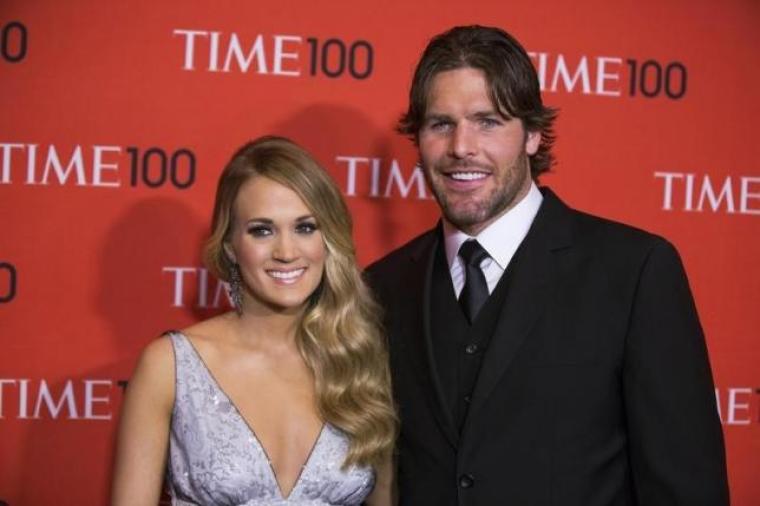 Carrie Underwood recently opened up about maintaining a successful marriage and the country music star said she and her NHL star husband, Mike Fisher, look beyond traditional gender roles to ensure an equal partnership.
The couple, who have been married for five years, welcomed the birth of their first child, Isaiah Michael Fisher, in February and Underwood acknowledged that their son has changed their marriage dynamic. The Nashville-based singer said she and Fisher both make an effort to regularly check in and ensure that each other's needs are being met.
"Your marriage does change a lot when you have a baby, there's this whole other dynamic and you just have to make it a point to not lose you as a couple in that," she told People.com. "Communication is key, checking in and making sure that your needs are being met is something that I feel that everybody could probably do more of."
Underwood, 32, takes marital inspiration from her parents, Carole and Stephen Underwood, who have been married for 47 years. One thing that makes her union with Fisher, 35, so strong is that they do not impose expectations on one another when it comes to traditional gender roles as they are both equal players in their marriage.
"I feel like Mike and I treat it like a partnership, which is a really good thing for both of us," she said. "I'm not the maid and I'm not the cook, you know what I mean? I do those things when I do them because I like to and I want to. You just figure out your roles and the things that each of you do better, and you give and take."
She added: "Mike's been great, he's a hands-on dad for sure. He changes lots of diapers and gets [Isaiah] lots of bottles. The three of us are just in love so yeah, we're learning and growing."
Underwood met the Nashville Predators hockey player at one of her concerts in 2008 and the couple got engaged the following year before getting married on July 10, 2010.
The "Jesus Take The Wheel" singer rose to stardom after winning season four of "American Idol" in 2005 and her songs are often centered on Christian themes.
"Country music is different," she previously told Glamour magazine. "You have that Bible Belt-ness about it. I'm not the first person to sing about God, Jesus or faith [or] any of that, and I won't be the last. And it won't be the last for me, either. If you don't like it, change the channel."
Earlier this year, her baptism-inspired hit "Something in the Water" scored her a Grammy Award for Best Solo Country Performance.