Carrie Underwood Pregnant; Singer Wants to 'Shape Kids Into People Who Make the World a Better Place'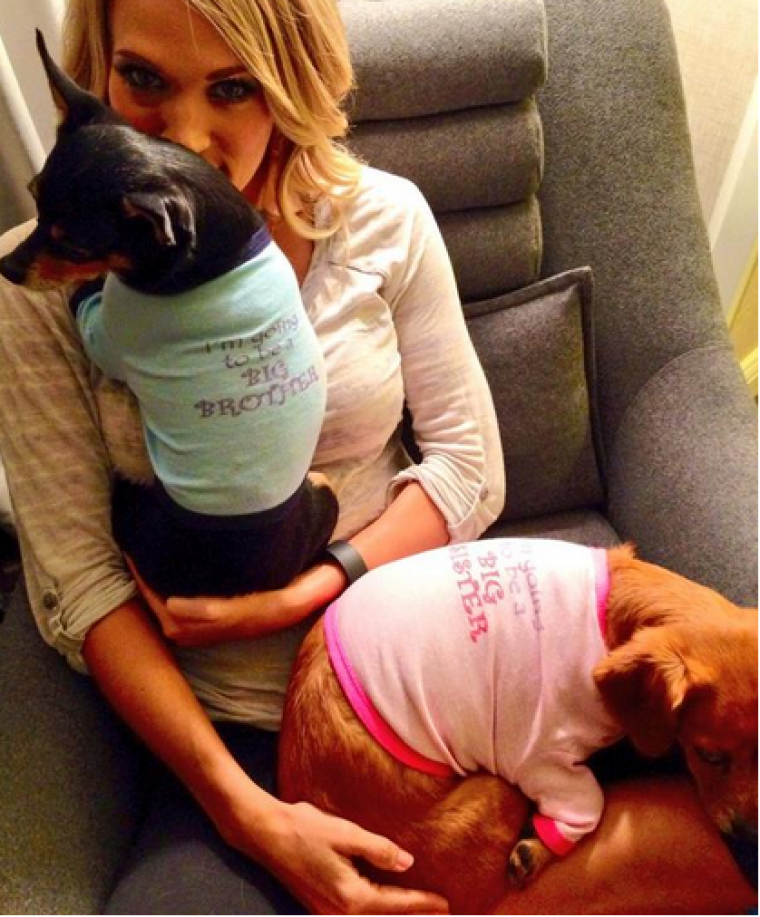 Country singer Carrie Underwood and husband Mike Fisher are expecting their first child; Underwood announced the news this weekend via Instagram.
"In honor of 'Labor' Day, Ace & Penny would like to make an announcement. Their parents couldn't be happier …" Underwood captioned a photo of her dogs wearing shirts reading "I'm going to be a big brother" and "I'm going to be a big sister."
The country singer has often spoken about her Christian faith and credits her husband with helping her grow stronger in it.
"Mike has improved my walk with God," she told People in 2010, while the couple was still engaged. "It's important to me, because down the road, I want someone who will help shape our kids into people who make the world a better place."
Now the couple will have the opportunity to put their faith in action as they welcome a new person into the world. The baby is due in the spring of 2015, and the excited parents are already thinking of names for their girl or boy.
"We haven't picked named yet but it's looking like Fly is gonna fly. #boyorgirl #flyfisher," the excited father-to-be tweeted.
The couple just celebrated their fourth wedding anniversary in July; they wed at the Ritz Carlton Reynolds Plantation in Georgia in front of friends and family. The ceremony featured classical music and plenty of Bible readings.
"We could not feel more blessed to have found each other and to have shared this day with our friends and family that mean so much to us!" the couple told People after the wedding.
Underwood has managed to incorporate her faith into her artistry, often performing classic hymns along with secular music. One of her greatest hits, "Jesus Take the Wheel," focused on giving control to God during stressful times. The performer sang "How Great Thou Art" with another Christian-country artist, Vince Gill, in 2011. The video was uploaded to YouTube and shared over 22 million times.