Carrie Underwood Sings 'Something in the Water' at Passion Conference (Watch)
Carrie Underwood Sings 'Something in the Water' at Passion Conference (Watch)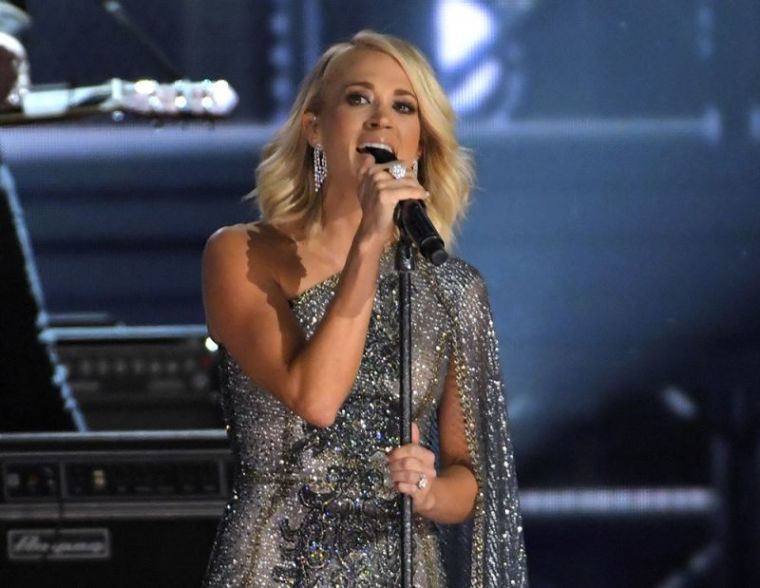 Country superstar Carrie Underwood made a special appearance alongside Christian singer Crowder on the first night of the Passion Conference earlier this week. 
More than 50,000 people gathered at the Georgia Dome and the Georgia World Congress Center for the three-day event.
The popular Christian conference for college students was trending in Atlanta on Twitter Monday night after Underwood crashed Grammy-nominated singer Crowder's set at about 9:30 p.m. and belted out her smash hit song, "Something in the Water."
Twitter lit up with comments celebrating the American Idol alum following her surprise performance.
"I definitely think Carrie Underwood and Crowder should go on tour together!! sooo awesome!!" one attendee tweeted.
Another gushed, "@carrieunderwood @passion268 best surprise ever! The best way I could ever see you live the first time. Loved worshiping our God with you."
Underwood took to the online platform herself and thanked Crowder for sharing his stage with her.
The Passion Conference grew out of a Texas-based Bible study that started in 1995 with Louie and Shelley Giglio as a way to reach college students and their leaders who are seeking a deeper understanding of Christianity and God.
According to its website, the movement is rooted in the confession of Isaiah 26:8 which says: "In the path of your judgments, O Lord, we wait for you; your name and remembrance are the desire of our soul."
The Passion Conference 2017 featured several prominent speakers, including Giglio, lead pastor of Passion City Church; Levi Lusko, Francis Chan, Beth Moore, John Piper, Christine Caine and Katherine and Jay Wolf, with performances by Chris Tomlin, Christy Nockels, Hillsong UNITED, Crowder and Underwood.