Carrie Underwood Talks 'Strong Relationship' With God; Releases New Christian Country Single 'Something In The Water'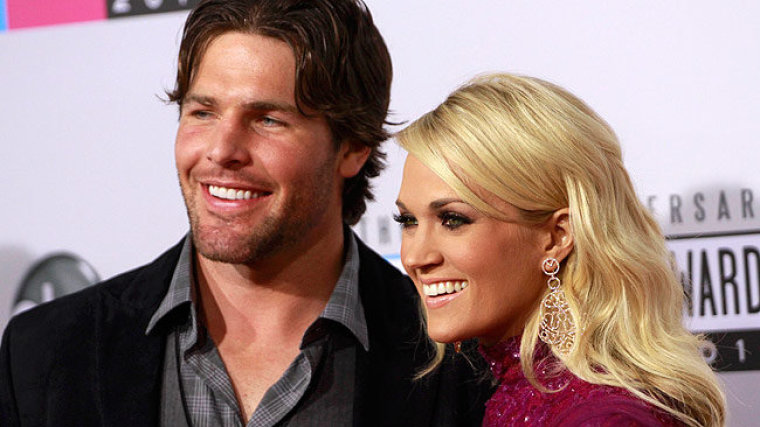 Carrie Underwood opened up about being an outspoken Christian in the music industry this week amidst the release of her new faith-filled single, "Something In The Water."
The brand-new song features major Christian themes including conversion, baptism, and keeping the faith, with lyrics that include, "I followed that preacher down to the river and now I am changed, and now I'm stronger, there must have been something in the water."
Speaking about the new single and her career, which started after winning "American Idol" in 2005 and led to the hit single, "Jesus Take The Wheel," Underwood reflected on her faith in the country music world.
"After I released 'Jesus Take the Wheel,' people started saying, 'Oh, it's kind of risky. You're coming out with a religious song,'" the 31-singer revealed, according to Esquire magazine. "And I was thinking, 'Really?' I grew up in Oklahoma, I always had a close relationship with God. I never thought it was risky in the least. If anything, I thought it was the safest thing I could do."
"Something In The Water" is Underwood's first new release since 2012's album "Blown Away" and is part of her forthcoming greatest hits album, which is headed to stores on Dec. 9. The singer described the ballad as a "joyous, uplifting song, basically about changing your life for the better," while on the "Today" show earlier this week.
"[It's about] kind of having that a-ha moment, to waking up and your life being different from that moment forward," Underwood added.
Lyrics of "Something In The Water" also include: "I was all out of hoping, all out of fight, couldn't fight back my tears so I fell on my knees, saying God if you're there come and rescue me, felt love pouring down from above, got washed in the water, washed in the blood."
The song ends with an interpolation of "Amazing Grace" before Underwood powerfully sings out a portion of the hymn. It is available on iTunes and will be featured on "Greatest Hits #1," which is Underwood's first compilation album.
Meanwhile, Underwood's latest single arrives just weeks after the singer announced that she and husband Mike Fisher are expecting their first child.
"It's still kind of weird, to be honest," she confessed of the pregnancy during her appearance on the "Today" show. "Sometimes I'll be with my husband and I'm like, 'I'm going to be a mom. You're going to be a dad. Like, is this real life?' But we're really excited."