Lambert, Underwood Rock CMT Awards With Duet (VIDEO)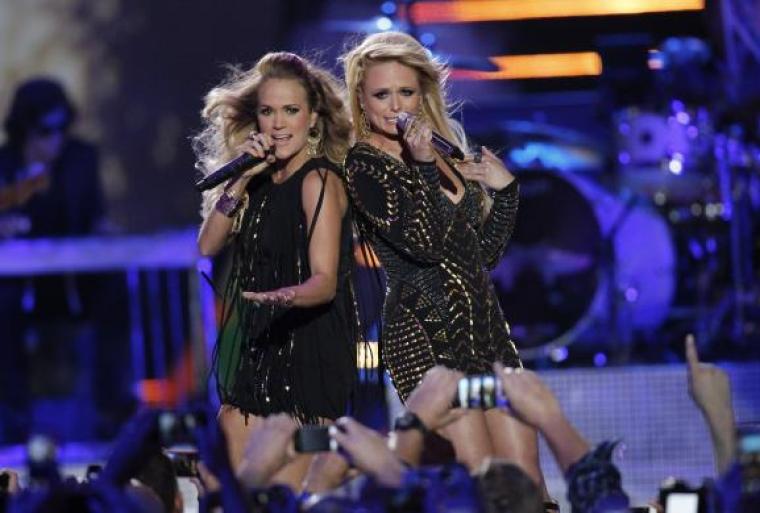 Miranda Lambert and Carrie Underwood teamed up once more on the song "Somethin' Bad" at the CMT Music Awards on Wednesday, June 4.
The live awards show took place in Nashville, Tenn., where, for the second time within one month, Lambert and Underwood brought the house to their feet with their powerful duet. The pair first performed "Somethin' Bad" off Lambert's new album "Platinum" during the Billboard Music Awards last month. However, the CMT Music Awards saw the country music stars give an even more exciting performance. Watch it here.
Ahead of their collaboration, Lambert gushed about having Underwood join her on "Somethin' Bad," which is found on Lambert's new album that just hit stores June 3.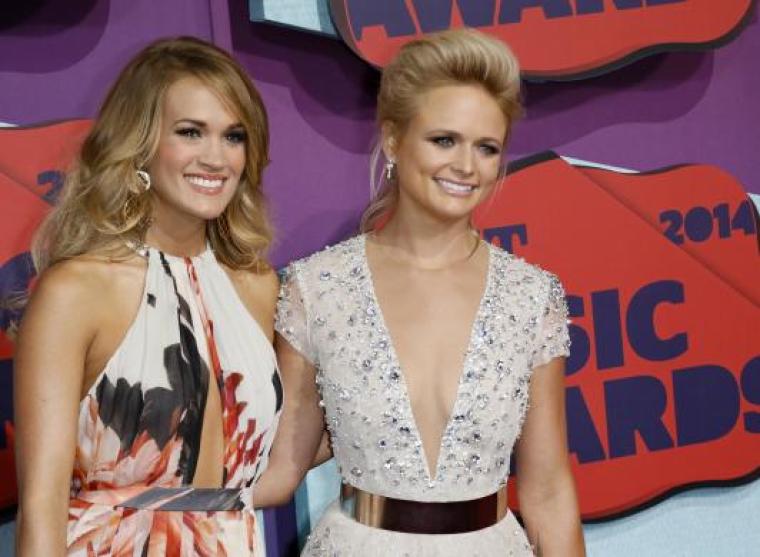 "I'm a huge Carrie Underwood fan," Lambert told Billboard. "'Somethin' Bad' is a meshing of our styles and there aren't many female collaborations in our format."
The singer went on to recall the "nerve-wracking" experience of asking the "Blown Away" singer to do the duet.
"Singing with Carrie Underwood is very, very intimidating," Lambert explained. "I'll be honest. She is an amazing vocalist. Asking her to do this was nerve-wracking. I sent her an e-mail, a long, blabbing e-mail about is she wanted to sing on the record, it could be cool, but maybe she didn't want to, and it she liked the song, but she didn't have to like the song… and when I sent it, I thought, 'This sounds ridiculous.'"
Meanwhile, Underwood took home the top award of the night- the Video of the Year award, during the CMT Awards.
"Thank you so much," the "See You Again" singer told the crowd as she accepted the award. "You've been awesome to me."
Alternately, Lambert earned the Female Video of the Year for her song "Automatic." Other award winners included Lambert's husband Blake Shelton, Luke Bryan, Tim McGraw, and Cacadee Pope, among others.