Carrie Underwood's 'Something in the Water' Is Touching People's Lives, Says Christian Co-Songwriter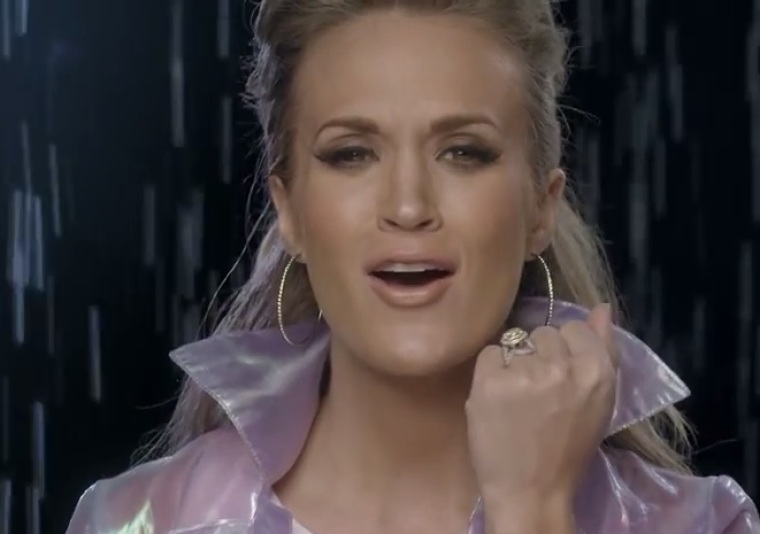 Carrie Underwood's co-writer on the song "Something in the Water" recently opened up about the faith-filled track, including its impact on listeners across the world.
The hit song has proved to be one of Underwood's most successful tracks since "Jesus, Take the Wheel" and is lending a positive message to audiences with its Christian themes of conversion and baptism. "Something in the Water" was written by Underwood and two of Nashville's best songwriters, Chris DeStefano and Brett James, and according to DeStefano, the track has exceeded all expectations.
"It's very humbling to be a part of it," the songwriter told Taste of Country. "One of the things that's been really exciting for me, I know it sounds crazy, is just reading tweets, and seeing how it's affecting people directly. You're able to really see people's emotions as they're writing on Twitter. It's incredible that it's having such a powerful effect on people. As a songwriter, that is all you can hope for, it to affect people and touch people, and make a difference in their lives, in small ways and big ways."
"Something in the Water" remains among the top 10 Hot Country Songs on Billboard today after seven weeks at No. 1, becoming Underwood's longest-running No. 1 song to date. Furthermore, the track earned Underwood a Grammy nomination for Best Country Solo Performance. Lyrics to the song include: "I followed that preacher down to the river and now I am changed, and now I'm stronger," and Underwood herself has acknowledged the track's ability to attract listeners with its "good vibes."
"I think people just enjoy the happiness that comes through," the singer told Country Music Television. "I think people just enjoy having good vibes comin' at 'em."
Adding to its blatantly Christian leitmotif, "Something in the Water" ends with an interpolation of "Amazing Grace" before Underwood belts out a portion of the hymn. Like Underwood, DeStefano is a Christian, and the songwriter revealed that "Amazing Grace" was originally planned for the bridge of "Something in the Water."
"We had hinted at it or suggested it in the bridge, and we had tracked the vocal and were vibing out to it, and I remember hearing Carrie starting to sing it toward the end there, and it was like, 'We just have to do that. That sounds amazing,'" DeStefano explained to TOC. "And it just unfolded into, 'What if it just ended on 'Amazing Grace?' That would be amazing to just bring it, just announce it, [and] not pull any punches with it."
Meanwhile, "Something in the Water" is off of Underwood's latest album, "Greatest Hits #1." Watch the music video for the song here.