Catalyst's Brad Lomenick on Secret to Success of Mega Young Leader Conference, Handing Down Kingdom Vision
Catalyst's Brad Lomenick on Secret to Success of Mega Young Leader Conference, Handing Down Kingdom Vision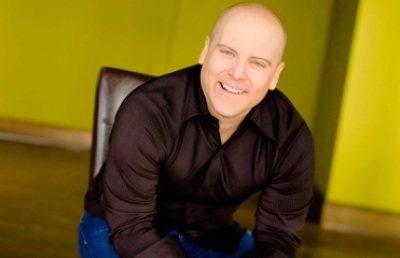 SAN DIEGO - Catalyst executive director Brad Lomenick says the organization's initial main focus was not to create mega conferences but rather to solely trail blaze a path for young leaders in ministry.
During The Heart Revolution Conference at Cornerstone Church in San Diego last week, Lomenick shared with pastors and leaders that his ministry's intent began differently but over the years, that same vision has helped Catalyst become one of the most successful events in the country.
"Our vision was not to do conferences, it was to revolutionize our generation for the greater glory of God and create leaders that others will follow. If we had initially wanted to do a conference for thousands of people, it's like, been there done that…," said Lomenick.
Since Catalyst's inception, over 100,000 leaders have made the annual trek to Atlanta to participate in the conference experience, designed for church and business leaders under the age of 40. Lomenick says the organization's success is due in part to their selfless culture.
 "The comparison game in church goes on all the time. When someone begins to have success, we all clap in public but cry in private…we constantly tear down each other instead of celebrating what is happening in the church."
He added, "Over the years, we have promoted other organizations, conferences and competitors. There's a lot going on in Atlanta like Andy Stanley's church, Passion and Orange conference, all of us swim in the same pool. But we feel our stewardship and responsibility as Catalyst is to prefer them. We'll send out emails promoting these events even if it means someone will go there and not our conference."
He considers that selfless notion to be "the kingdom mentality," because it is a form of working and partnering with others for "something bigger to happen."
In the same manner that Catalyst approaches their ministry's vision, Lomenick urged pastors to embrace selflessness with younger leaders who work under them.
 "Young adults don't care about climbing the corporate ladder; they prefer to take the spiral staircase. Before, you had to wait around and now there is no 25-year-old who has that mentality," said Lomenick. "As leaders, we should tell them, 'okay, get in the game.' But we don't want to be stupid when throwing someone young and inexperienced in the game."
He suggested that pastors should assign authority and responsibility to young ministry leaders and noted that if a senior pastor is not nervous about the assignment they are delegating, then they are not risking or giving them enough.
In speaking about younger leaders, he also noted that lead pastors who intend to foster them should also be aware that young ministers will not work under them if their vision is larger than the church's own "because theirs is already bigger, whether they can achieve it or not."
He further challenged pastors to be mentors and embrace the ability to pass on their ministry knowledge.
"There are a lot of leaders who think everything revolves around us because we built it and because we're the anointed one, and we may be, but vision gets passed on and if you don't get out of the way and allow others to step up, they'll go somewhere else," said Lomenick. "Part of handing off vision is that you move to the side and say to the young leader, 'Come sit in my seat, I'll teach and train you even though my time is not up.'"
Catalyst leaders describe the organization as an annual conference that "provides a wide cover for addressing a variety of topics specific to next generation leaders, including organizational leadership, personal leadership, integrity, character, relationships, and teamwork, among others."
Catalyst has grown in influence and reach since 2000 and now offers three annual events on the East and West coast and in Dallas.