Catholic Bishop Accused of Misusing $120,000, Having Secret Mistress Resigns After Protests by Priests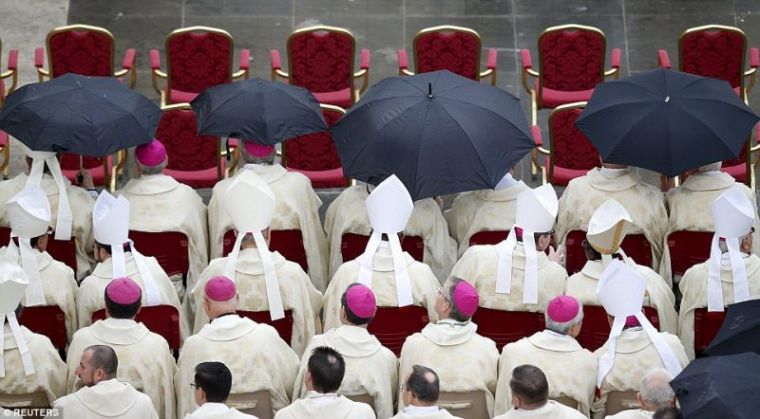 An Indonesian bishop, who has been accused by dozens of priests in the Diocese of Ruteng of having a mistress and misusing over $120,000 in church funds, has resigned from his post.
Pope Francis accepted the resignation of Bishop Hubertus Leteng on Wednesday, BBC News reported, though the under fire senior church member did not provide a reason for his exit.
The Vatican has been investigating claims that he borrowed $94,000 from the Indonesian bishops' conference, along with reports that he took another $30,000 from his diocese without accounting for either sum of money.
According to Ucanews, at least 69 of 167 diocesan priests quit their posts in June in the midst of the scandal, though clergy who remained loyal to Leteng urged members to continue supporting him.
Father Robert Pelita, episcopal vicar of Labuan Bajo, was one of the many to accuse the bishop of financial irregularities.
"Bishop Leteng admitted at a meeting that he took the diocese's money," Pelita said at the time.
The priests who resigned have accused the bishop of using part of the money on a woman, who they suspect he is having an affair with. The allegations stem back from 2014, when one departing priest shared such observations.
Leteng has in the past denied the accusations and, according to The Catholic Herald, told priests in a meeting that he was using the borrowed money to finance the education of youth from a poor family in the United Sates.
He has not provided further details, however, and reportedly told priests who asked for more information that it was "none of their business."
Leteng was ordained a priest of the Ruteng Diocese in 1988, and consecrated a bishop on April 14, 2010.
Catholic News Agency reported that Bishop Sylvester San of Denpasar will temporarily serve as apostolic administrator of Ruteng in the wake of Leteng's departure.
The Vatican has been involved in several investigations of controversial priests this past year, including one case from January concerning Father Andrea Contin of the northern city of Padua in Veneto, Italy.
Contin is reportedly facing defrocking after he was accused of organizing orgies on the San Lazzaro church premises, some of which he recorded in pornographic home videos. The revelations were made when police seized such material from his possession after three female parishioners came forward with complaints.
He was also accused of pimping out 15 women at naturist and swingers' resorts in France.