Catholic Bishop on Texas Border Denounces Trump's Immigration Policies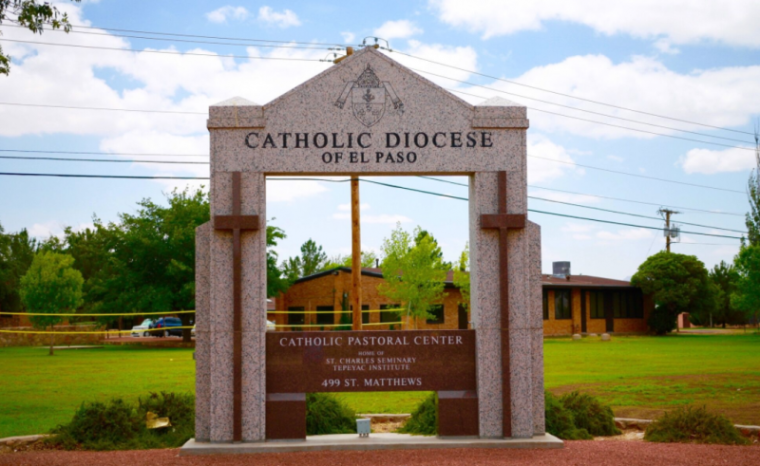 A Catholic bishop who oversees a diocese on the Texas-Mexico border has denounced the rhetoric and immigration policies of the current Trump Administration.
Bishop Mark Seitz of the Catholic Diocese of El Paso sent out a 16-page pastoral letter on Tuesday that, while not mentioning President Donald Trump by name, nevertheless denounces the "harsh political rhetoric" and policies of the current administration.
"As I write this letter to you, we are living in trying times as a country and migrants are living through a dark night of fear and uncertainty," read the pastoral letter, titled "Sorrow And Mourning Flee Away."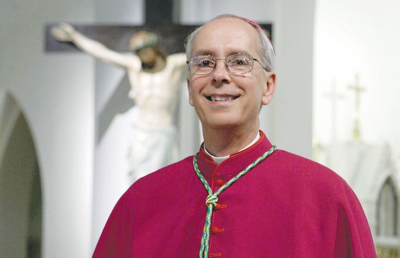 "Misguided policies and walls are widening the divide between us and our sister city of Ciudad Juárez, deportations are separating parents from children, and harsh political rhetoric is causing fear in our parishes and neighborhoods."
Nancy Ramos, communications director for the Catholic Diocese of El Paso, told The Christian Post that the pastoral letter came in response to concerns leveled by Bishop Seitz's Diocesan Commission on Migration.
"After consultations with the Commission it was decided that a Pastoral Letter was indeed necessary and timely especially in a border community like El Paso," explained Ramos.
Ramos also told CP that since releasing the letter, Seitz has gotten "very positive and supportive comments front his Catholic community from both clergy and laity."
"Many members of our clergy have commented how proud they are to be serving a Bishop who chooses to openly and officially express his support to our migrant community along the border," said Ramos.
"Many civic, education and community leaders attended his pastoral letter promulgation and signing ceremony in a show of their support. Each took with them a signed commemorative copy."
The pastoral letter also reaffirmed the status of churches as sanctuary environments for migrants, stating that "agents of U.S. Immigration and Customs Enforcement and Border Patrol are to be respectfully told that they are not to enter church premises to execute enforcement actions without a warrant signed by a judge if there is not a situation of imminent danger."
"I count on your goodwill in maintaining respect for sensitive locations like places of worship, hospitals and schools and in preserving public order," continued the letter.
"I promise my collaboration and sincere wishes for a continued productive relationship and exchange of viewpoints on behalf of the common good of this community."
ICE's sensitive locations policy presently states that enforcement of immigration law in places like churches is to be handled on a "case-by-case basis."
While some churches have declared that they will not allow agents to enter their facilities to arrest migrants seeking sanctuary, other religious officials including Catholic Diocese of Manchester Bishop Peter Libasci have stated otherwise.
"'Sanctuary' is not a designation recognized by law and provides no such legal protection," stated Bishop Libasci in a pastoral letter from April.
"Instead, immigration law imposes criminal penalties and fines on anyone who conceals, harbors, or shields from detection, in any place, an alien who has come to, entered, or remains in the United States in violation of the law."
Since the announcement of his presidential campaign in 2015, Trump has garnered controversy for his views on immigrants and refugees.
Upon taking office in January, President Trump signed executive orders limiting refugee resettlement. His administration has stepped up enforcement of immigration laws.
"Aliens who illegally enter the United States without inspection or admission present a significant threat to national security and public safety," noted one executive order from late January.
"The recent surge of illegal immigration at the southern border with Mexico has placed a significant strain on Federal resources and overwhelmed agencies charged with border security and immigration enforcement, as well as the local communities into which many of the aliens are placed."
Regarding the claim of national security issues, the Diocese provided CP with comments from Seitz in which he denounced the "narrative of the border as a place of violence" as "inaccurate."
"The continued crossing of migrants running from violence and fear in their own countries should not be seen as a threat but instead as an opportunity for diversity and growth," stated Seitz.
"If we focus more on violent criminals actually doing crimes (migrant or citizen) we would do more overall to secure this country. We should focus on comprehensive immigration reform that unifies families and provides legal assistance to migrants."