Bishops Cite Pope Francis in Slamming Obama's Transgender Bathroom Edict: Students Should Accept Body as Created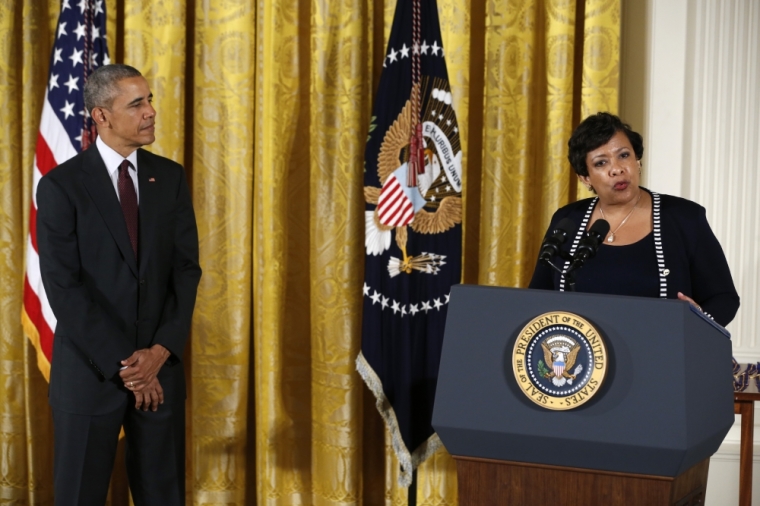 President Obama's transgender bathroom directive to public schools has been condemned by the chairmen of two U.S. Catholic bishops' committees, who called it "deeply disturbing" and argued that it contradicts "basic understanding of human formation" when it comes to gender.
"The guidance fails to address a number of important concerns and contradicts a basic understanding of human formation so well expressed by Pope Francis: that 'the young need to be helped to accept their own body as it was created,'" read the statement by Bishop Richard J. Malone of Buffalo, New York, who is chairman of the U.S. Conference of Catholic Bishops' Committee on Laity, Marriage, Family Life and Youth, and Archbishop George J. Lucas of Omaha, Nebraska, who is chairman of the USCCB's Committee on Catholic Education.
The directive in question, issued by the U.S. Departments of Education and Justice on Friday, called on students at public schools to be allowed to use the bathroom of their choosing, rather than the bathroom of their birth gender, should a parent or guardian notify a school's district to state that the student's identity "differs from previous representations or records."
"There is no room in our schools for discrimination of any kind, including discrimination against transgender students on the basis of their sex," U.S. Attorney General Loretta Lynch said on Friday.
The Obama administration has also warned schools that failing to provide transgender students with access to the correct facilities and activities would be considered illegal under federal sex discrimination laws.
Bishop Malone and Archbishop Lucas argued, however, that the Catholic Church "affirms the inherent dignity of each and every human person" and advocates "for the well being of all people, particularly the most vulnerable."
"Especially at a young age and in schools, it is important that our children understand the depth of God's love for them and their intrinsic worth and beauty. Children should always be and feel safe and secure and know they are loved," the Catholic leaders said in a Monday press release.
They argued that while parents and students in "difficult situations" deserve "compassion, sensitivity and respect," those concerns should not trump the needs for privacy ad security on the part of other students and parents.
"It unfortunately does not respect the ongoing political discussion at the state and local levels and in Congress, or the broader cultural discussion, about how best to address these sensitive issues," they said about the guidance. "Rather, the guidance short-circuits those discussions entirely."
Conservative politicians, such as Texas Lt. Gov. Dan Patrick, have also strongly criticized Obama's directive.
"President Obama, in the dark of the night — without consulting Congress, without consulting educators, without consulting parents — decides to issue an executive order ... forcing transgender policies on schools and on parents who clearly don't want it," Patrick stated.