Catholic Hospital Sued for Refusing to Remove Transgender Man's Uterus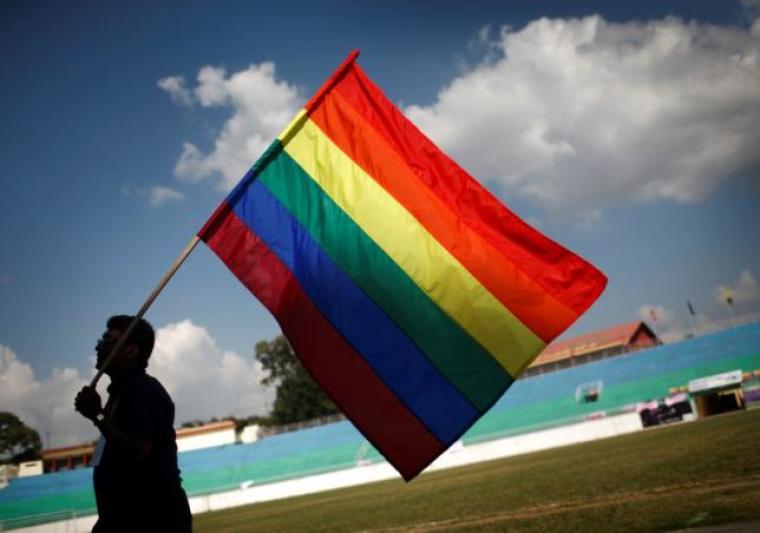 A transgender man who was born female has filed a federal lawsuit against a Catholic hospital in New Jersey for refusing to allow a surgeon to perform a hysterectomy as part of a gender transition due to the facility's religious beliefs.
Jionni Conforti, 33, from Totowa, alleged in the suit that staff at St. Joseph's Regional Medical Center initially gave the go-ahead for the surgery, and a surgeon was prepared to perform the procedure in 2015 when a hospital administrator said that "as a Catholic Hospital we would not be able to allow your surgeon to schedule this surgery," NorthJersey.com reports.
In an email sent to Conforti, the Rev. Martin Rooney, director of mission services at St. Joseph, wrote, "This is to follow up to your email inquiring about scheduling a total hysterectomy here at St. Joseph's to remove all female parts based on the medical necessity for Gender Reassignment. This is to inform you that as a Catholic Hospital we would not be able to allow your surgeon to schedule this surgery here at St. Joseph's."
Conforti said he felt "completely disrespected as a person," according to The Associated Press. "That's not how any hospital should treat any person regardless of who they are. A hospital is a place where you should feel safe and taken care of. Instead I felt like I was rejected and humiliated."
Bill Donohue, president of Catholic League, believes Conforti is an "activist" who's targeting a Catholic hospital for political reasons.
"St. Joseph's Regional Medical Center is a leading Catholic healthcare institution serving one of the most diverse and underserved populations in New Jersey. The Medical Center follows the Ethical and Religious Directives for Catholic Health Care Services in making decisions about care and treatment," the hospital said in a statement.
Conforti has identified with the male gender since early childhood, but began to present as male at age 21 in 2004, according to the New Jersey Law Journal. Conforti was diagnosed with gender dysphoria and began to take hormone therapy that year. In October of that year, a surgeon in Texas performed a double mastectomy.
Donohue said that non-discrimination doesn't translate to a Catholic hospital being required to allow treatment related to a sex change.
According to a 2003 study conducted in Sweden, transsexuals who change their gender through body mutilation or hormone therapy have a higher suicide rate than the general population.
The study, which followed 191 male-to-female gender reassignments and 133 female-to-male gender reassignments from 1973-2003, found that suicide attempts and in-patient psychiatric treatment actually increased in Sweden among those who had a sex change.