Catholic Ministry Inspired by Samaritan's Purse to Give 60,000 'Box of Joy' Gifts This Christmas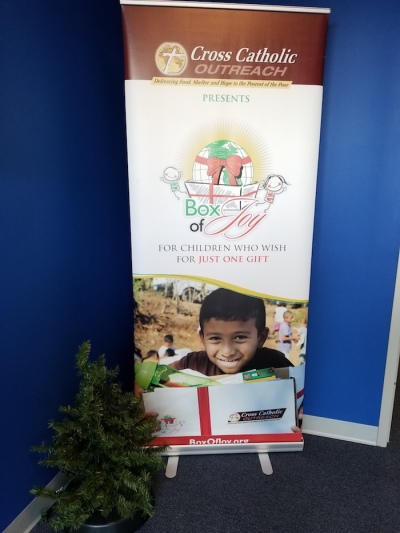 MIAMI — The Christian Post recently join Cross Catholic Outreach as they gathered in South Florida to pack Box of Joy gifts for children around the world. James Cavnar, president of the organization, revealed that he was inspired by Samaritan's Purse to approach Catholic churches to follow in the evangelical organization's footsteps during the holidays.
Operation Christmas Child is a popular evangelism tool used by Samaritan's Purse during Christmas to help provide gifts to children in need. Cross Catholic Outreach modeled their program, Box of Joy, after the same format and fills shoeboxes with gifts for less fortunate children.
This year, Cross Catholic Outreach will send an estimated 60,000 boxes to children in Nicaragua, Guatemala, Dominican Republic and Haiti.
During a candid conversation with Cavnar, the leader of this initiative explained that an employee of his was once part of assisting Samaritan's Purse during the holidays and gave him the idea to approach bishops and leaders in the Catholic Church to model after their generosity.
There are now more than 300 Catholic groups, parishes and schools participating in the 2017 Box of Joy program.
Along with Cross Catholic Outreach, Cavnar is also the leader of Cross International, which is an evangelical organization. When asked if he worried about receiving pushback from either side — Catholics and evangelicals — he maintained that he is not.
Cavnar explained that he is for ecumenism, which is the promotion of unity and cooperation of church bodies in Christianity. He hopes for Christians to always come together in the name of Jesus to help others.
"When the Islamic State is persecuting Christians, they never ask them what denomination you're from," he illustrated.
Cross Catholic Outreach is hoping volunteers from all backgrounds will come out from now until Dec. 3 to help pack these love offerings. The gifts are coming from people in almost every state throughout America.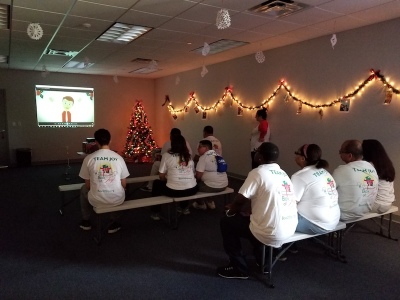 Participants fill shoe-size boxes with toys such as dolls, legos, race cars as well as essentials like toothbrushes, soap, pencils, and books. These packages can also include treats like hard candy, coloring books and a letter of encouragement from the sender. The Outreach is in need of volunteers to comb through the packages and make sure every box is suitable to send.
Cross Catholic Outreach was founded in 2001 and is named among the top 50 nonprofit relief and development agencies in America. According to its site, it serves "the poorest of the poor" internationally by raising aid to help break the cycle of poverty "while advancing Catholic evangelization."
Box of Joy is an extension of its efforts and has grown exponentially since its pilot year in 2014.
For more information or to volunteer for the Box of Joy program, visit crosscatholic.org/boxofjoy.