Catholic School Students: Bringing Chick-fil-A to Campus Poses 'Risk' to LGBTQ People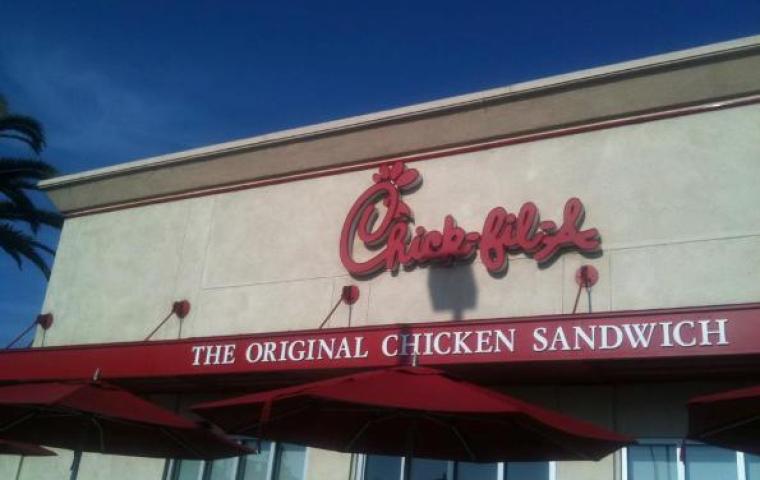 Members of the student body at a Catholic university in Pittsburgh are attempting to cancel their school's plans to bring fast-food chain Chick-fil-A to campus, saying the restaurant represents a threat to their safety.
"Chick-fil-A has a questionable history on civil rights and human rights," said Niko Martini, a student senator at Duquesne University, as noted by to Campus Reform Monday. "I think it's imperative [that] the university chooses to do business with organizations that coincide with the [university's] mission and expectations they give students regarding diversity and inclusion."
Martini, who sits on the executive board of the school's Gay-Straight Alliance, put forward a resolution at the end of March to remove Chick-fil-A from a list of proposed changes to the university's dining options.
While her resolution did not pass, the student government agreed to an alternate plan involving a "vetting process" of Chick-fil-A.
"I've tried very hard within the last semester and a half to promote this safe environment for the LGBTQ community," said Rachel Coury, president of Lambda, a gay rights group. She expressed concern that LGBTQ people "will feel that safe place is at risk" if the restaurant is allowed to open in the university food court.
Controversy surrounded Chick-fil-A in 2012 when its president and CEO, Dan Cathy, who is a devout Christian, publicly voiced his opposition to same-sex marriage on a radio broadcast. Though the company has reportedly discontinued donating to groups like Focus on the Family that oppose same-sex marriage and prominent LGBT activist Shane L. Windmeyer wrote in February 2013 of his friendship with Cathy despite their disagreements, the restaurant has remained a point of contention, particularly on college campuses.
In 2015, the Johns Hopkins University student government passed a resolution against Chick-fil-A, with demands of "non-discriminatory alternatives" to the restaurant chain, arguing its support of traditional marriage constituted a "microaggression."
The Christian Post reported in February 2016 that at the University of Nebraska-Kearney, plans were scuttled to bring Chick-fil-A to campus even though it was the most requested restaurant among UNK students. In a statement on Facebook, student body president Evan Jay Calhoun said that they ultimately determined that the Georgia-based chicken sandwich chain's "corporate values are not aligned with our values as a student body."
The 2016 American Customer Satisfaction Index (ACSI) Restaurant Report 2016 ranked the chain number one in terms of customer satisfaction, scoring 87 out of 100 points.
Such was the sentiment among other students at Duquesne, who are supportive of Chick-fil-A even if they disagree with some of the things its owners believe.
Duquesne senior Madison Seffrin told the university newspaper The Duke that while she does not have the same opinions as the restaurant's owners, she still considers Chick-fil-A "a relatively stand-up company."
"It's almost inevitable that a place that closes its doors on a Sunday will also not support some of the things that I support," Seffrin said.