CEO of Invisible Children, the Group Behind 'Kony 2012' Documentary, Announces Organization Will Close Next Year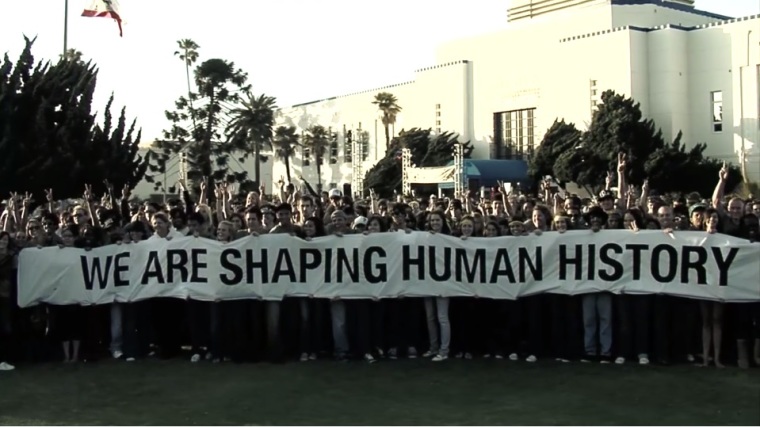 The controversial nonprofit group Invisible Children, which produced two influential documentaries that helped heighten awareness of the abduction and use of children as soldiers by the Lord's Resistance Army in the Ugandan civil conflict, has announced that it will officially close down by the end of 2015.
The organization is most notable for the 30-minute "Kony 2012" documentary, which called for the arrest of LRA leader Joseph Kony and also called for greater U.S. involvement against the LRA. The documentary, which went viral on YouTube when it was published in March of 2012, received over 100 million views in a matter of five days and helped raise more than $30 million for their cause.
The organization's CEO, Ben Keesey, announced in a recent video statement that the group has had difficulty maintaining funding and it's no longer viable for the organization to continue operating at its current levels.
"These last few years have been enormously challenging for our organization," Keesey said. "It's been incredibly difficult for us to sustain the funding that we need for this cause, for Invisible Children and its current structure."
Keesey added that due to the decline in funding for the organization, the group had two options: it could either close up its programs on the ground in Africa, or it could close down on its programs in the U.S., which are only designed to drive awareness of the issue. Keesey said that it was more important to keep funding its Africa efforts.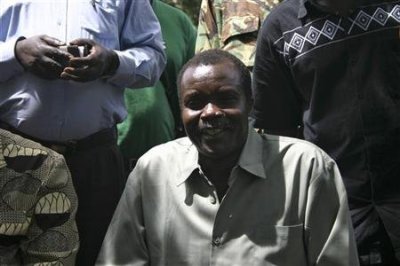 Keesey told NPR that the organization will have to let go of all but five staff members working in the U.S. by the end of 2014, while it will dwindle it's Africa staff to just 25 or 30 people by the new year.
"At some point [U.S. staff] will be zero," Keesey said. "Then it will just be a network of us as friends, volunteers that are going back to how we started it: just a group of really committed, concerned citizens that want to see one terrible problem removed from this world."
In his video statement, Keesey also announced the final phase of the Invisible Children movement, which is labeled the "Finishing Fund." The goal of the fund is to raise $150,000 by Dec. 31, which will go to support the efforts on the ground in Africa.
"Because it is no longer viable for us to continue this path forward, that is why we are so passionate about setting up this transition fund so that the Africa teams and their Africa partners can work into the future, operating these incredible and essential projects," Keesey said.
Invisible Children also produced a documentary in the mid-2000s called "Invisible Children: Rough Cut," which depicted the abduction of children as child soldiers by Kony and LRA. The documentary focused around a group of children who walked miles every night seeking refuge to avoid being abducted by the LRA rebel forces. The "Invisible Children: Rough Cut" documentary has been screened over 9,000 times at colleges, high schools, churches and other institutions across the U.S. has been seen by over 5 million people.
"When we started, the LRA was considered the biggest neglected humanitarian emergency in the world. There is close to 2 million people displaced by LRA violence. Tens of thousands of kids were commuting out of fear of abduction every night. LRA was responsible for 1,000 deaths a week and was one of the most lethal and potent rebel groups on the continent," Keesey said. "Ten years later, as we stand here, those numbers have changed. Almost 2 million people have returned home from displacement. Deaths, as a result of the LRA, have decreased 92 percent in the last three years."
Although Invisible Childrens' documentaries have successfully mobilized Americans to donate to help the cause, the group has been at the brunt of controversy from critics who state that Kony was already pushed out of Uganda before "Kony 2012" was produced.
"It is the right message but its 15 years too late," Ugandan military spokesman Col. Felix Kulayigye told CNN in 2012. "If people cared 15 years ago, then thousands of lives would have been saved and thousands of children would have stayed at home and not been kidnapped."
Others have criticized the group's documentaries for overlooking the fact that the Ugandan military, the government forces that LRA was rebelling against, also used child soldiers to help gain power.
The nonpartisan Council on Foreign Relations reprimanded the group in a 2011 article for "manipulat[ing] facts for strategic purposes" and for "exaggerating the scale of LRA abductions and murders." Additionally, the CFR article stated that the Invisible Children "rarely refer to the Ugandan [military] atrocities or those of the Sudan's People Liberation Army."
Others have criticized Invisible Children for using the charity donations they received to pay employee salaries and to simply create films that don't do much to help with ground efforts in the conflict-stricken nation.