Rwandan Genocide 20th Anniversary: Survivor Talks Forgiving the Man Who Murdered His Family
To mark Monday's 20th anniversary of the Rwandan genocide, where close to 800,000 people were killed, one survivor working with Operation Christmas Child has shared his personal story of visiting and forgiving the people who murdered his family. He also revealed that the country has experienced remarkable healing and growth in the past couple of decades.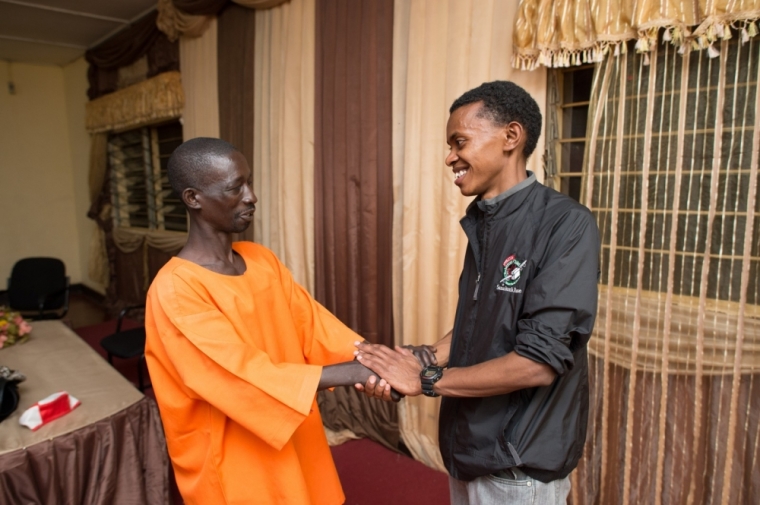 "It was a miracle that God opened up the opportunity for me to meet one of the guys, the guy who killed my uncle, and I was able to share that message of love and forgiveness, and to be able to plant the seeds of hope and love in his life. And [tell him] that Christ also came and died for him, and He loves him just as much as He loves me," Alex Nsengimana shared with The Christian Post.
"It was probably one of the toughest days of my life, but also one of my most freeing days, because I was able to let go and was able to have the peace that only Jesus Christ can offer."
Nsengimana was only four years old when he lost his biological mother to HIV in Rwanda. He never knew his father, but had a great relationship with his grandmother, who took care of him, his younger brother and his older sister.
"The genocide started on April 7, 1994. My family was considered part of the Tutsi tribe, and that's why we were some of the first people who were hunted and killed," Nsengimana told CP.
He was only five years old when militia came to their house, broke down the door, ordered the children outside, and then killed their grandmother.
The soldiers came back later, and killed their uncle right in front of them as well.
The genocide, one of the most deadly events in recorded history, occurred over the space of 100 days, between April and June 1994. Sparked by the death of Rwandan President Juvenal Habyarimana, whose plane was shot down on April 6, it prompted the Hutu-led government to go on a devastating killing spree that led to deaths of an estimated 800,000 Tutsi people.
The U.N. observes the twentieth commemoration of the genocide on April 7, and has called on people around the world to "remember, unite and renew."
Nsengimana says that after his family was murdered, he and his siblings ran for a long time, through forests and roadblocks and armed guards, surviving a number of incident where they could have been killed.
He ended up in an orphanage, where he first saw the work of Operation Christmas Child, an outreach program of Samaritan's Purse, which has delivered more than 100 million gift-filled shoeboxes to children in more than 100 countries since 1993. Being gifted one of the shoeboxes back then gave him hope for the first time in a long time.
A year later, Nsengimana got the opportunity to travel with a choir, called the African Children's Choir. He first went to Uganda, where he studied English and began reading the Bible. Later he came with the choir to the U.S. for two and a half years, and in 2003 got connected to a family in Minnesota, who helped him come back and stay there to study. Last year, he completed his degree from a Bible college in Minnesota.
"When I came back for the second time, it was a lot easier. It was different because [now I was] living in a family setting, and seeing that love, the generosity of the community, it was really humbling, and such a blessing to see that," he continued.
While he grew in his Christian faith, he admitted that one of the things that he struggled with for a long time was thinking about the people who killed his family in Rwanda, and learning to forgive them.
"When I was traveling with the choir, there were so many people who helped me heal, because I was always angry and bitter and living in bondage. When I came to know Christ, when I was living in Uganda, learning English, I would read the Bible, and I remember for the first time realizing that God has a plan for my life, and I started to see the love of Jesus Christ and understand that Christ came and loved all of us, and He loves each and every one of us," Nsengimana said.
"But what I didn't want to accept is that He loved the guy who killed my uncle, and the guy who killed my grandmother. And I lived in bodage for many years because of that."
Last March, after starting an internship with Operation Christmas Child and traveling to Rwanda to deliver shoeboxes to children at the orphanage where he grew up, he had the opportunity to meet face-to-face with the man who killed his uncle, who was in prison.
Nsengimana said that at first, the man did not remember him and did not know why he was there. He prayed with him, however, an encounter that can be viewed on a Samaritan's Purse video.
Nsengimana said that he is grateful for being able to plant the seeds of hope and love in the man's heart, which he says "God can use the way he wants."
As for the current state of Rwanda, on the 20th anniversary of the genocide, he argued that people would be surprised to learn how much healing and reconciliation has taken place.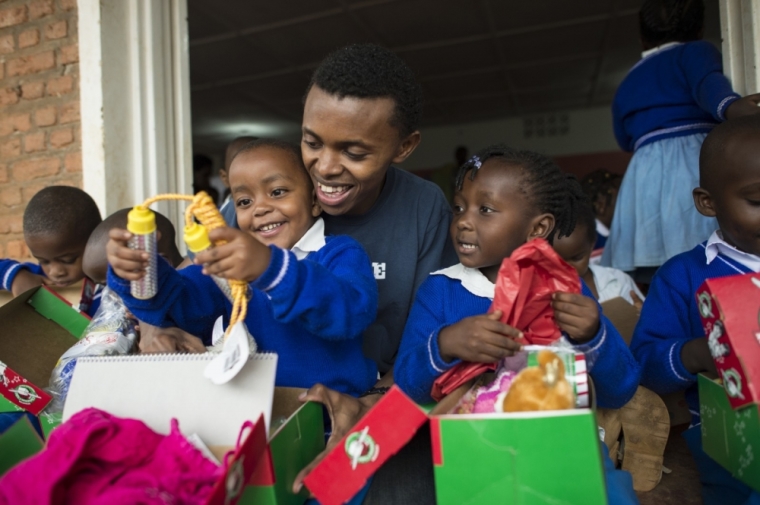 "Some people have that thought that the country is still not safe, or may think that [something like the genocide] may still happen, but I want to highlight what God has done in the country. The economical growth, the freedom, and the reconciliation between the people who killed and the victims," he said.
"There is such a great reconciliation that is happening, so beautiful, to a point where a guy who killed a member of a family, can reconcile [with the victims]."
International relief and development organization Food for the Hungry has also said that there has been notable growth in Rwanda since the tragedy.
"After 20 years of living alongside the Rwandan people, we are seeing a transformation from a very desperate situation to revitalized growth as a result of their incredible tenacity and determination to rebuild," said Keith Wright, FH President.
FH has been helping Rwandan refugees and survivors for close to two decades, establishing foster care for orphans and intensifying efforts to reunite separated families, among other efforts.
As for the future, Nsengimana shared that his dream is to go back to Rwanda to minister one day and start a church in his hometown.
He concluded by highlighting the important work being done by Operation Christmas Child in helping children around the world.
"Each and every box is an opportunity to share the Gospel, to share about Jesus Christ to a child. When the boxes get there, other volunteers receive those boxes,and they follow up with the kids who receive the boxes, with a discipleship program, where they learn about Jesus Christ," Nsengimana said.
"Each and every year we encourage people to do that, to pack a box, because it is a way of giving, and spreading the Good News of Jesus Christ to kids around the world."