Championing Women Is About Restoration, Not Progression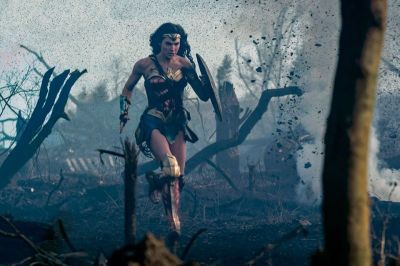 "If there ever comes a time when the women of the world come together purely and simply for the benefit of mankind, it will be a force such as the world has never known." – Matthew Arnold, poet and cultural critic, 1822-1888.
Last month marked International Women's Day. As a millennial Christian, I find myself caught between seeing all the problems with the feminist movement, and yet recognizing that all over the world, grave injustices are committed against women every day.
So it was helpful on International Women's Day to hear this fundamental reminder from a church leader: There is a war against women, and it's a spiritual one, going right back to the enemy's temptation of Eve in Genesis. After the Fall, the Lord told Satan, "And I will put enmity between you and the woman, and between your offspring and hers; he will crush your head, and you will strike his heel." (Genesis 3:15).
In her book Girls with Swords, Lisa Bevere writes: "Enmity is deep-rooted hatred and irreconcilable hostility. This describes a breach so profound that with each passing generation, Satan's hostility and hatred deepens as he runs out of time and the urgency increases. Never has his attack against women and children been more wicked, obvious, and widespread."
A mere glance at the list of evils facing women today around the world – human trafficking, pornography, abuse, gendercide, FGM, oppressive religious systems – will demonstrate that the enemy certainly has a vendetta against women. This doesn't excuse humanity's part to play – those who have oppressed, silenced, exploited and demeaned women. But at its root, this is a battle that goes much deeper, and man is not the enemy.
We are not called to partake in the 'progressive' movement, which is only driving divisions between the sexes even deeper. We are not merely to condemn or mock the culture either. Both of these tactics are worldly and destructive.
Instead, our mandate is to co-labor with God in restoring all things to His original design. The cross redeems us from the curse of the Fall, so as Christ's Kingdom ambassadors, we are called to redeem and restore what has been tarnished and destroyed. To the one who thinks like the world, this seems counter-intuitive, backwards or regressive. To the one who is kingdom-minded, it is true progress.
Some of the injustices that need addressing are obvious and have already been mentioned, while others are more subtle and start closer to home.
Much has already been said of how men should treat women – and rightly so. But less is said about the power women already have to instigate change in whatever sphere of influence they are in.
You may have felt as though you've had to fight for your place, but it doesn't define your worth. In the Kingdom of God, you already have a place at the table, and there's more than enough for everyone. Knowing this gives us permission to celebrate ourselves and one another. There's no need for insecurity when God says you are enough.
So let's lift other women up, amplifying one another's voices instead of muting them out of jealousy or inadequacy. Romans 12:10 (ESV) says "Outdo one another in showing honor" – if we're going to compete with one another in anything, let it be in this.
I think much of the answer to winning the war on women lies in becoming less 'me-centred' (my rights, my convenience, my choice, my happiness), and more other-centred. To do the right thing when it's hard, inconvenient and costs something. That may not be what we want to hear — we'd prefer easy fixes, comfort and ease. But that's not the gospel. That's not the way of the cross.
Bevere continues in Girls With Swords: "Heroes tend to champion causes rather than themselves. Being motivated by something outside themselves drives them to risk being more daring, compassionate, willing, responsible, and courageous."
It may be helpful to turn to popular culture to understand what this could look like. I've always loved strong female literary characters. Whether male or female, I think appreciating fictional 'heroes' is pretty universal — books or movies that depict true heroism are popular for a reason.
As a fairly recent example, I think the Wonder Woman movie resonated with so many because it appealed to something in us that aspires to these key traits of courage and selflessness. The movie celebrated men and women working together – Wonder Woman respected, befriended and loved men, even as she raised her voice in objection to the injustices and cynicism she encountered. Wonder Woman wasn't screaming 'down with the patriarchy'. She championed everyone around her whether or not they 'deserved' it. And both the Amazons in Wonder Woman and the Dora Milaje warriors in Black Panther do not simply fight for themselves, but for the good of mankind.
I love it when filmmakers unintentionally convey the heart of God, and I hope to see more of this in future. But more importantly, I hope that we move beyond the fantasy of film and work towards making these values manifest around us.
Camilla Olim writes for her blog
The Accessible Christian
, which seeks to discuss contemporary issues of culture and morality for a millennial audience.