Chance the Rapper Asks Fans If They Want to Go to Heaven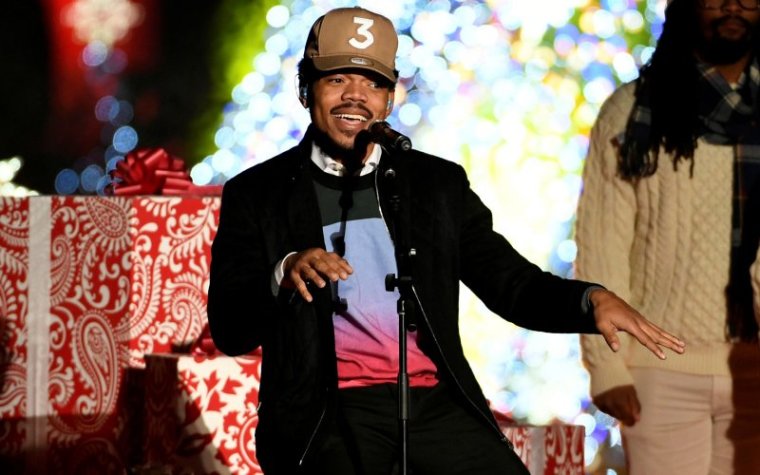 Chance the Rapper left a lasting impact on fans who attended the Charlotte, North Carolina-leg of his "Be Encouraged Tour" after he asked concertgoers if they wanted to go to Heaven.
Before performing the song "Blessings," the rapper, who was born as Chancellor Bennett, asked his audience who among them wanted to go to Heaven. Fans who went to the 24-year-old rapper's concert on Thursday night shared their experience on social media, saying, "Last night I was at the @chancetherapper concert, in real tears when he asked who wanted to go to Heaven."
Other fans recounted the moment in similar fashion by tweeting, "last night @chancetherapper asked us if we wanted to go to Heaven. It was a moment. #BeEncouragedTour2017."
NBA star Kevin Durant, who attended the rapper's tour at the Golden State Warriors' Oracle Arena, described parts of the concert as feeling like he was at church.
"He took us to church. ... I felt the spirit when I left the concert," Durant said in a live stream with fans in April. "He was impressive. For that to be his second arena show ever, he really did a great job and he's only going to get better. You can tell."
When performing at the Grammy Awards last February, the rapper urged people to worship God by welcoming gospel music artists Kirk Franklin, Tamela Mann and a gospel choir to join him in singing "How Great" and "All We Got."
During the performance, the rapper urged people to worship God.
"Stand up right now and stop playing. I'm worshiping my God,"he told the audience and television viewers watching at home. "He's powerful, merciful, worthy."
While Chance has spoken up about not wanting to be labeled as a Christian rapper, he has also been pleased with the reception of his Christian message in mainstream society.
"I don't make Christian rap, but I am a Christian rapper. When I was going out and trying to fully give glory to God, in my setting, I feared that people would be dismissive of it, like, 'This is Christian rap, I'm not trying to hear it,'" he told Teen Vogue in a previous interview. "But it's the total opposite: People were very accepting of it.
For more information about Chance The Rapper, click here.