Chance the Rapper Encourages Students in Chicago Summer Program to Worship God
Chance the Rapper Encourages Students in Chicago Summer Program to Worship God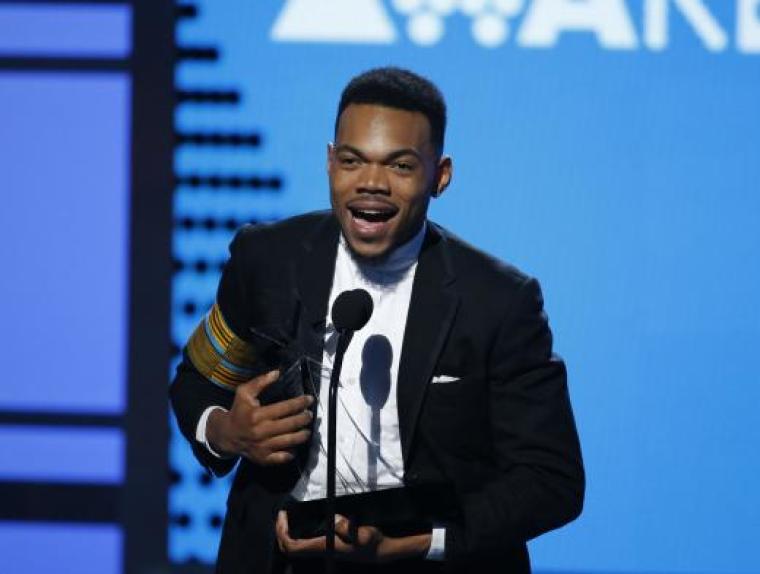 Chance the Rapper is encouraging students to worship God through his SocialWorks charity initiative, Kids of the Kingdom.
The 24-year-old Grammy Award-winning rapper who announced that he would donate over $1 million to Chicago public schools earlier this year, is continuing to prove his commitment to the youth. In a video posted to his Twitter account Wednesday, the rapper, born Chancellor Bennett, is dancing along with children and leading them in an echo of praise.
"Me and my God, we get turnt up," The kids are filmed singing, dancing along with Chance who captioned the post, "Me and my God we get turntup #kokcamp."
While Kids of the Kingdom, or KOK, began in 1977, Chance's charity is involved in the youth empowerment summer school program that runs its operation out of the Covenant Faith Church of God in his Chicago, Illinois.
According to the KOK website, "KOK provides an outlet for recreation and socialization for Chicago youth during the summer through interactive events, field-trips, and lesson plans."
Aside from the work that he does with KOK, Chance has also expressed his desire to bring art education to students in Chicago.
"I'm committed to helping Chicago students have quality learning experiences in a quality learning space," Chance told DNAInfo. "As an artist, I know the arts are essential, they teach students valuable lessons."
Along with his advocacy efforts for children, Chance has also publicly showcased his Christian faith.
"I still think that God means everything to everyone whether they understand it or not or can really see it for themselves or they find God. I know for a fact we're not pushed or promoted to speak about God with fervor," he previously told Beats 1 radio program. "I think the new generation and the forward is all about freedom and all about the ability to do what we want. We're not free unless we can talk about God."