Murder Charges Against Killer of Coptic Christian in Egypt Dropped Amid Claims of 'Mental Illness'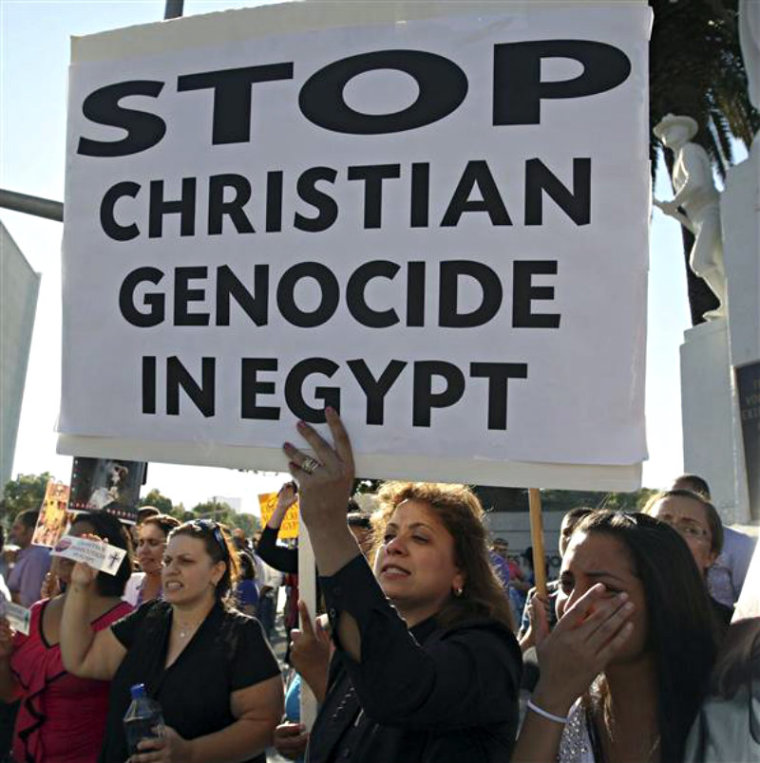 Upper Egypt prosecutors are dropping all charges against a gunmen that murdered a Christian man, claiming the assailant is mentally unfit to stand trial.
In January, Shaheed Nesemis Saroufeem, a Coptic Christian, was followed and then shot dead in Egypt's Luxor Province.
According to some, this is a common tactic in predominately Muslim countries where legal officials work in concert with government authorities to avoid prosecution of those that are persecuting the Christian minority.
Morning Star News reported the comments of Safwat Samaan, director of the human rights group Nation Without Borders, who doubts the validity of the too mentally unfit to stand trial claim.
"It is a common legal tactic in Egypt for Muslims who have killed Copts or committed other acts of violence against members of the Orthodox minority to use the insanity defense to avoid trial or any kind of punishment," declared Samaan.
Hasan Baghdadi was arrested in January for firing nine shots at Saroufeem from a motorcycle that resulted in his death. Saroufeem is a cousin of a Coptic Christian who was killed along with three other Copts in July 2013.
Morning Star News has reported that there were several witnesses who claimed to see Baghdani gun down Saroufeem. Bagdhdadi and his brother, Mohamed, believed to be an accomplice in the murder, are related to one of the men accused of killing four Copts in 2013. Mohamed Baghdadi has not been charged with a crime and the investigation against him was dropped.
Government officials are now encouraging Christian families of the victims to participate in "reconciliation meetings," which generally results in no punishment of Muslim persecutors. Reconciliation meetings are not usually part of the legal justice system in Egypt, and usually favors the party and family that has more power, which in Egypt, is rarely the Christians.
Egypt in 2013 faced nationwide upheaval during the ouster of then President Mohamed Morsi, who had strong ties to the Muslim Brotherhood. Coptic Christians in Egypt overwhelmingly supported the ouster of Morsi for a more secular government, hoping it may dissipate some of the persecution against Christians.
Family members believe the slaying of Saroufeem is retribution because relatives refuse to drop the charges against Baghdadi's family member involved in the murder of Copts. Saroufeem was slain a day after a hearing of the 2013 murder of Coptic Christians.
"It's not the first time that a Muslim in Egypt has attacked a Christian or a church has claimed to be mentally ill," says Samaan, "and there seems to be an epidemic of cases in other countries as well, so it seems like 'the devil' is leading these people to do such things."
Coptic Christians face increasing violence in Egypt during times of national duress and uncertainty, where they are often blamed for problems plaguing the country. Egypt, which was majority Christian until the 10th century, is now about 10 to 12 percent Christian. Copts make up over 90 percent of Egypt's Christian population. Copts did praise the Egyptian government in the wake of Egyptian military airstrikes against ISIS in Libya for the beheading of 21 Coptic Christians in Libya.
The Coptic Church traces its roots back to the Gospel writer Mark, who is said to have brought the Gospel to Alexandria in the middle of the first century.