Charlie Gard's Hospital Receiving Violent Threats; Tensions Mount as Fight Continues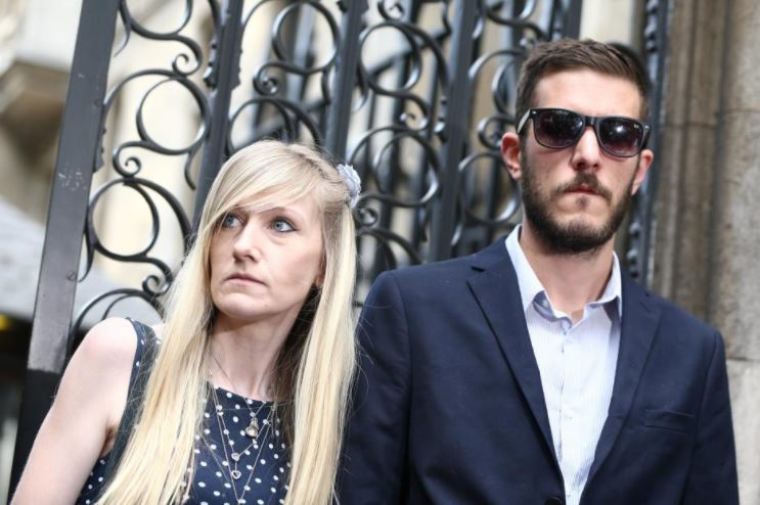 Tensions are mounting in the case of Charlie Gard, an 11-month old English baby with a rare mitochondrial disease, with protests occurring in London and hospital staff reporting violent threats. Advocates from all over the world are continuing to fight through various channels for the young boy's life.
A group of approximately 20 activists, including some American pro-life leaders, in support of Gard's parents Chris Gard and Connie Yates, protested outside of the High Court in London Sunday ahead of court hearings set to begin again Monday. New medical evidence is expected to be presented, according to the Chicago Tribune Sunday.
The case has received global attention in the past few weeks with world leaders like Pope Francis and President Donald Trump weighing in and offering to help. Yet as international coverage of Charlie's plight has increased, the hospital has been on the receiving end of considerable anger.
In a Saturday statement posted on the website of Great Ormond Street Hospital in London — where Charlie Gard is staying — Mary MacLeod, the hospital's Chairman, noted that they fully recognize the public interest in this case as well as the tireless advocacy of Charlie's parents and the sympathy people feel with his situation.
Yet in recent weeks GOSH "has been subjected to a shocking and disgraceful tide of hostility and disturbance," she said.
"Staff have received abuse both in the street and online. Thousands of abusive messages have been sent to doctors and nurses whose life's work is to care for sick children. Many of these messages are menacing, including death threats. Families have been harassed and discomforted while visiting their children, and we have received complaints of unacceptable behaviour even within the hospital itself."
Gard's parents have been engaged in a court battle against GOSH, which is arguing that their son should be taken off life support as they believe he has no chance of survival, and further treatment could increase his suffering.
Despite the ongoing battle, Gard's parents condemned the abuse toward hospital staff and still voiced gratitude to the hospital.
"Without the excellent care of the doctors at GOSH [Great Ormond Street Hospital] our son would not even be alive and not a day goes by when we don't remember that," Chris Gard said in a statement, as noted by the BBC.
Connie Yates said: "We do not, and have not ever, condoned any threatening or abusive remarks towards any staff member at GOSH."
She did, however, criticize the hospital for not asking the public "not to say anything hurtful to us as well as their doctors and other members of staff."
Their statements come following an emotionally charged court hearing on Friday where attorney Katie Gollop, who represented GOSH, broke the news that the latest brain scan of Charlie was "very sad," according to a Saturday Sky News report. The parents told the judge they had not yet read the report and were furious. Yates burst into tears and Gard reportedly mouthed "evil" at Gollop and the couple summarily stormed out of the court. Gollop later apologized, saying she did not mean to cause distress.
Meanwhile, across the Atlantic, prominent writers are voicing their opinions siding with Gard's beleaguered parents.
Writing in The New York Times Saturday, conservative columnist Ross Douthat contended that although this case is fraught with all kinds of medical complications, parental rights should trump the courts and hospital's decisions.
"The rights of parents are essential to a free society's architecture, and fathers and mothers are far more likely than any other party to have their child's best interests close to heart," Douthat argued.
"To intervene on behalf of experts against the family is sometimes necessary but always dangerous, fraught with totalitarian temptations to which the modern West is not immune."
He further acknowledged that any additional treatment for Charlie Gard would likely not help the sick boy given how extensive his brain damage is, and that this is the environment in which medical breakthroughs often happen.
"But if a cure is someday found for his condition, it may well happen because somebody, or a succession of somebodies, tried things that the experts said would never work," he added.
"It is for that future's sake, as well as for the sake of their rights as Charlie's parents, that the Gards should be allowed to try one last time to heal their baby son," he concluded.