Chelsea Clinton Draws Churches, Lucifer Into Debate Over Confederate Statues and Gets Schooled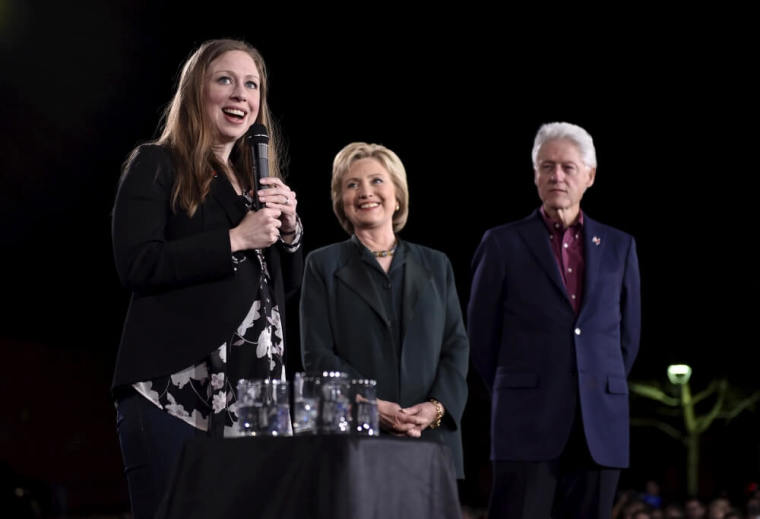 Chelsea Clinton is now facing fire online after wading into the ongoing debate over the removal of confederate statues and monuments. She specifically stated that churches don't have statues of the devil, but was soon corrected by the public.
"The story of Lucifer-who rebelled against God-is part of many Christians' traditions. I've never been in a church with a Lucifer statue," Clinton said in a tweet Thursday that appeared to compare confederate statues and monuments to the devil.
Saturday's deadly unrest sparked between white supremacists and counter-protesters in Charlottesville, Virginia, erupted over the decision to remove a statue of Confederate Gen. Robert E. Lee.
Since Saturday, confederate monuments have been removed in a number of cities across the country such as New York and Baltimore, a move President Donald Trump has consistently opposed.
In a series of tweets Thursday, Trump called the removal of the monuments "sad" and "foolish."
"Sad to see the history and culture of our great country being ripped apart with the removal of our beautiful statues and monuments. You can't change history, but you can learn from it. Robert E Lee, Stonewall Jackson - who's next, Washington, Jefferson? So foolish!" he said. "Also the beauty that is being taken out of our cities, towns and parks will be greatly missed and never able to be comparably replaced!"
Clinton's tweet on Thursday was an apparent counter-point to the president but critics of her message quickly pointed out to her that she was wrong about churches and Lucifer.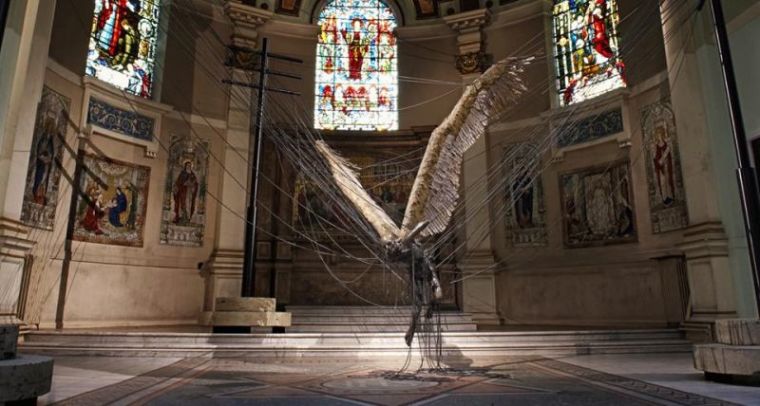 Wesly Alvarez, an artist and art educator living in Miami, Florida, pointed out to Clinton that most cathedrals in New York have at least one depiction of Lucifer.
"Wait most of the cathedrals in New York have at least one depiction of Lucifer. Just saying your brilliant though," he replied. "Riverside Cathedral and St. John the Devine come to mind specifically. He was a bid deal in neogothic movement apparently. #artgeek," he added.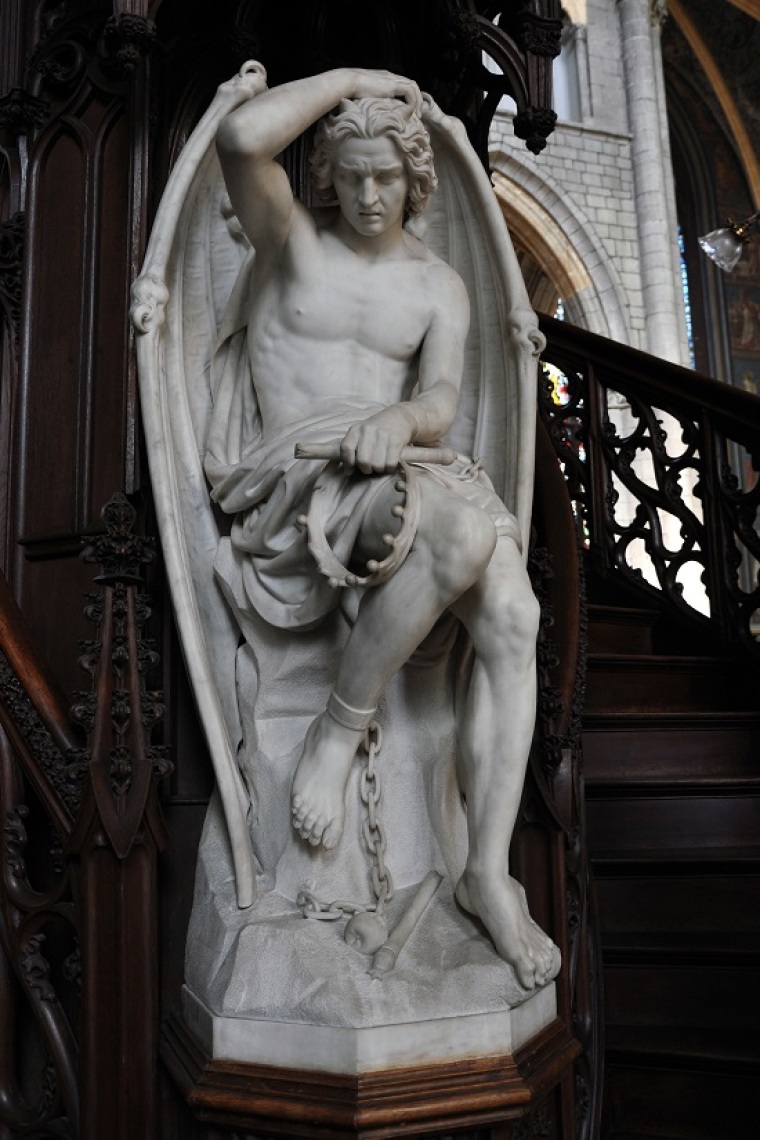 According to Atlas Obscura, a famous sculpture of Lucifer known in English as "Lucifer of Liège," or Le génie du mal ("The Genius of Evil"), can be found at the cathedral in Liège, Belgium.
"It was carved by Belgian sculpture Guillaume Geefs in 1848, and it depicts a tortured yet beautiful young man," the online outlet said further noting that the sculpture was a replacement for another image of Lucifer created by Guillaume's younger brother, Joseph, that was deemed "too beautiful, and a bad influence on the church youth."
The Holy Trinity Church in Marylebone, Westminster in the U.K. which hasn't been used as a place of worship since the 1930s also boasts a "terrifying statue" of Lucifer created by artist Paul Fryer.
Reacting to Alvarez, Clinton said: "Thank you Wesly for the correction, I had missed them clearly & will look when next in each. Still, do any church statues celebrate Lucifer?"
Her fans praised the response as an excellent comeback but critics such as Brown Deer tweeted: "At least Clintons are admitting they aren't Christians. She'd have said 'our traditions' otherwise."
And many others pointed that she did not know much about Christianity and criticized her for explaining in her comment who Lucifer is.
"Psst, Chelsea. Most people (even those poor ones your family was supposed to have helped in Haiti) know who Lucifer is, you don't have to tell them," one comment on Twitchy said.
"There are statues and icons depicting his fall from grace. You may not know much about Christianity, but you are expert in falls from grace," another critic Victor Nikki noted.
Clinton, however, made it clear that she was raised in church: "Hi Brown Deer! I learned the story of Lucifer in Sunday school & know friends who did as well. Wouldn't presume to speak for all Christians."