Chicago Archdiocese Releases 15,000 Pages Detailing Clergy Sex Abuse; Church Focuses on Rebuilding Trust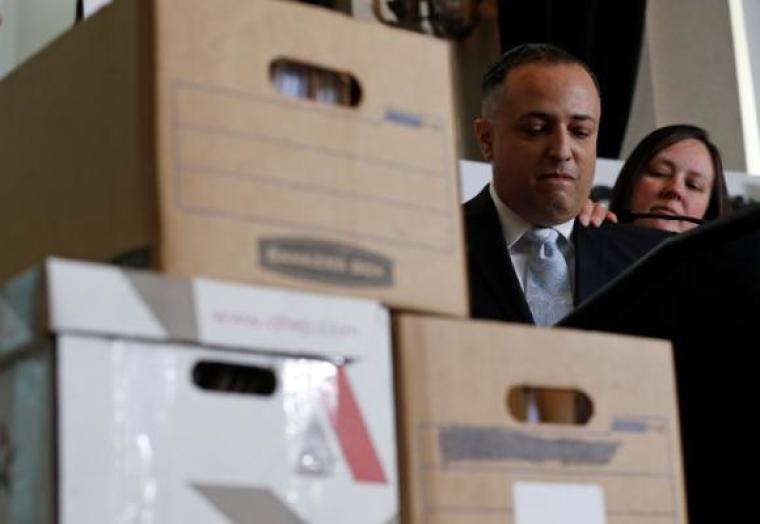 The Roman Catholic Archdiocese of Chicago has released close to 15,000 pages of files covering clergy sex abuse cases, including information on how it handled allegations against 36 priests. The Church admitted that it cannot change the past, but expressed hopes on rebuilding trust through transparency.
"As we said in January, we are committed to transparency with the people we serve," Cardinal Francis George said in a statement, according to CBS Chicago. "We cannot change the past but we hope we can rebuild trust through honest and open dialogue. Child abuse is a crime and a sin. The Archdiocese of Chicago is concerned first and foremost with bringing healing to abuse victims."
The newly released files add to another batch that was released in January on 30 other priests. Most of the abuse in the report occurred before 1988 and none after 1996, church officials said.
The Chicago Archdiocese website, where the files are available to the public, notes that none of the priests whose cases are detailed in the reports are currently in ministry.
Two other priests, namely Rev. Daniel J. McCormack and Rev. Edward J. Maloney, have not been included in the files because there is an ongoing investigation into their cases.
In a separate interview for the "At Issue" program on WBBM, George added: "I just talked to a victim last week … and you see how long-lasting that is. You open that little door again, that's sometimes kept closed so they can manage their life, and everything is real, just as if it happened yesterday."
The Survivor's Network of those Abused by Priests has responded to the release of the files by saying that it was "extraordinarily irresponsible" for church officials to keep the information hidden for decades.
"Church officials harp on healing," director of SNAP David Clohessy said, according to Reuters. "Healing is secondary. Prevention is primary. And disclosure is only one small step toward prevention."
The Catholic Church has been trying to tackle the large number of sex abuse cases that have plagued it worldwide over the past few decades. Earlier this year, the Vatican revealed during a U.N. Committee hearing that it had defrocked 848 priests who raped or molested children and sanctioned another 2,572 others since 2004.
The Vatican has faced criticism by the U.N. and other watchdog groups like SNAP who have claimed that it has not done enough to bring priest and bishop abusers to justice. The Catholic Church has insisted, however, that it is tackling the problem to the best of its ability.
In July, Pope Francis met with priest sex abuse victims for the first time. The pontiff asked them for forgiveness, and condemned those who have carried out the crimes.
"This is what causes me distress and pain at the fact that some priests and bishops, by sexually abusing minors, violated their innocence and their own priestly vocation. It is something more than despicable actions. It is like a sacrilegious cult, because these boys and girls had been entrusted to the priestly charism in order to be brought to God," Francis said.