Children Are Being 'Beheaded and Mutilated' in Fighting Between Christians, Muslims in Central Africa, Says UNICEF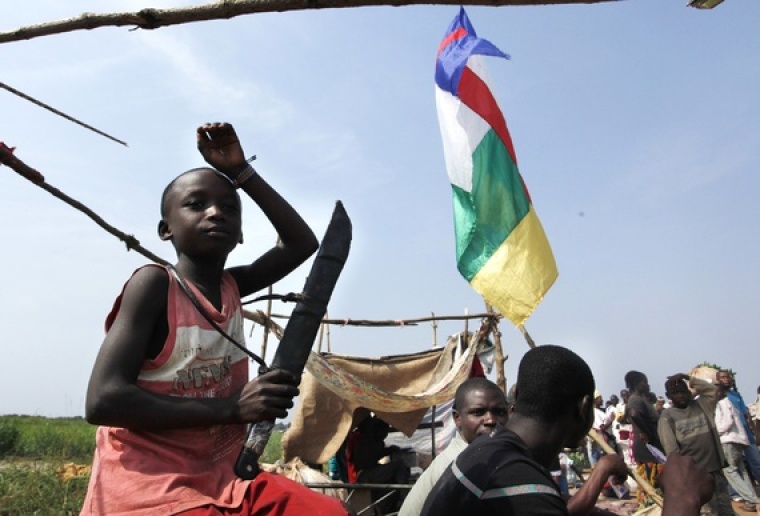 In what is being described as "new levels of viciousness," UNICEF, the UN agency for children, says children are now being attacked in the fighting between Muslim Seleka rebels and Christian militias in the Central African Republic (CAR), which has left 1,000 dead and displaced an estimated 400,000 this month alone.
In a report in The Guardian, UNICEF confirmed that since early December, at least two children have been beheaded and another mutilated in the violence in Bangui, the country's capital.
"We are witnessing unprecedented levels of violence against children. More and more children are being recruited into armed groups, and they are also being directly targeted in atrocious revenge attacks," Souleymane Diabate, UNICEF representative in CAR, noted in the report. "Targeted attacks against children are a violation of international humanitarian and human rights law and must stop immediately. Concrete action is needed now to prevent violence against children."
Just last month, in a Reuters report, UNICEF estimated that the number of child soldiers in CAR was as high as 6,000.
"It has increased a lot. We can estimate this number at between 5,000 (and) 6,000 ... with the armed groups," said Diabate in that report.
The CAR is home to some 4.6 million people and Christians make up more than 50 percent of the population, according to the CIA Factbook, while Muslims make up about 15 percent. Even though rebel chief and interim president Michel Djotodia officially disbanded Seleka, he has little control over the country. The violence continues to increasingly pit the mainly Muslim rebels against a largely Christian militia.
The killings of at least 16 children and injuries suffered by some 60 others have been verified by UNICEF and other partner agencies since fighting broke out in Bangui on Dec. 5.
Diabate said armed groups in the former French colony were expected to take measures to protect children. Leaders within these groups have been asked specifically not to recruit children to fight or target in attacks. UNICEF has also called for the immediate release of all children associated with the warring factions.