Children Who Die Before Accepting Jesus Are Saved by 'Age of Accountability,' AFA Radio Host Says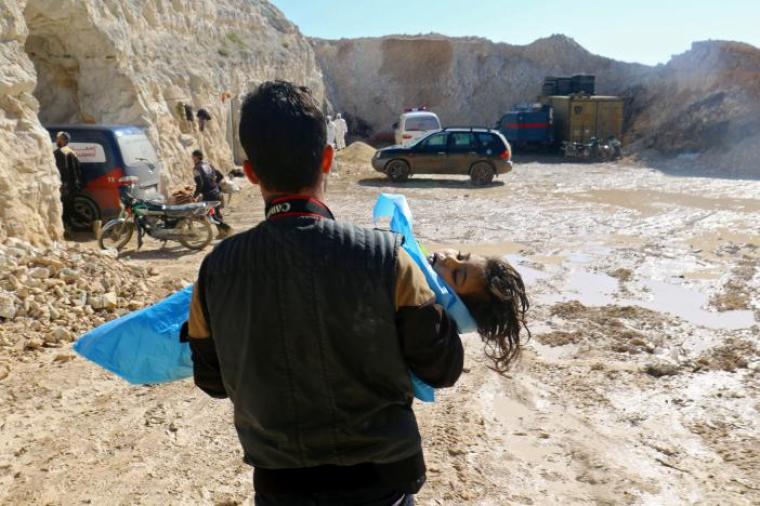 Conservative radio host Bryan Fischer has claimed that the Bible supports an "age of accountability" belief, which argues that children who die before a certain age are saved.
Fischer, who is the host of "Focal Point" on American Family Radio, said in an article for the American Family Association on Thursday that the question of what happens to children when they die is "far from academic."
"Couples tragically lose children through miscarriages (my wife and I experienced five miscarriages before our first child was born), through stillbirth, and through illness and accidents that occur in early childhood," he said.
"Some children are taken through abortion, and both the mother and father in such abortions may one day come to regret what they did, repent of it, and seek forgiveness. And then the question may arise in their hearts: what happened to the child? Where did he go when he died?"
Arizona-based Trinity Church pastor Mark Driscoll tackled that question last week, and said that while the Bible "does not answer" the dilemma, people "can trust the God who died so that His enemies could be saved to do what is right in the case of infants who die."
Driscoll revealed that his wife suffered a miscarriage, a loss that is still painful to him to this day.
"Our children and friends have asked me what I think happened to the baby and whether or not I believe the baby is in Heaven," Driscoll said.
"My simple answer is that I do not have a clear biblical answer as much as I have God who is a loving and gracious Father whom I trust."
Fischer said he also wishes there was more information in Scripture about this topic, but added that there are clues supporting the belief that children who die early are in Heaven.
"Perhaps the clearest passage concerns David and the son he conceived in his adulterous liaison with Bathsheba (2 Samuel 12:15–23). The child became deathly ill almost the moment he was born, and despite David's desperate intercession ('[he] fasted and went in and lay all night on the ground'), the boy died after just seven days of life," Fischer wrote.
In the passage, David laments the loss of his young son, and states, 'I shall go to him, but he shall not return to me' (2 Samuel 12:22-23)."
"In other words, David is saying, when I die, I will go to where my son is. I will see him and be reunited with him. Well, where did David, the man after God's own heart, go when he died? He went into Heaven, into the presence of God. And he declares that he would find his son waiting for him there," Fischer said.
"This is a powerful indication that children who die in the womb or in infancy go into the presence of God, where they will be waiting for us to join them. By God's grace, may many parents be comforted with this hope in our day as David was in his," he said.
The radio host then turned to questions about the "age of accountability," the supposed point of maturity at which children are expected to be able to understand moral and spiritual truth.
Fischer said that the Bible does not explain where exactly that age falls, but recalled from his own experience that he accepted Christ when he was 5-years-old, and even at that age he knew that he was a "sinner who needed a Savior."
"My own children were also about the same age when they first placed their faith in Christ," he added.
Others in the realm of Christian thought have said that the Bible does not support an age of accountability, however.
Verse by Verse Ministry Intentional, which says that it is a nonprofit, nondenominational, unaffiliated Christian ministry, argues that the term "never appears in the Bible nor does the concept in any form."
"Furthermore, Scripture never suggests that children are born without sin or that they cannot be held accountable for sin because they don't understand or recognize it. Ironically, the Bible teaches exactly the opposite idea: every person is accountable to God for their sin at every age," the article states.
The "Let God be True" website, describing itself as a "congregation of baptized saints of Jesus Christ assembling in Greenville County, South Carolina," also claims that the age of accountability belief is man-made.
"Stop thinking about what is fair ... about your children ... about having your eternal destiny in your hands ... and leave them in the hands of the Potter, Who is infinitely just. There is no unrighteousness with God. Put your trust in your faithful Creator, Who cannot do wrong (Deuteronomy 32:4; I Peter 4:19)," the website advises.