China creates church-free zones around schools; Communists want Christians to lose faith: believer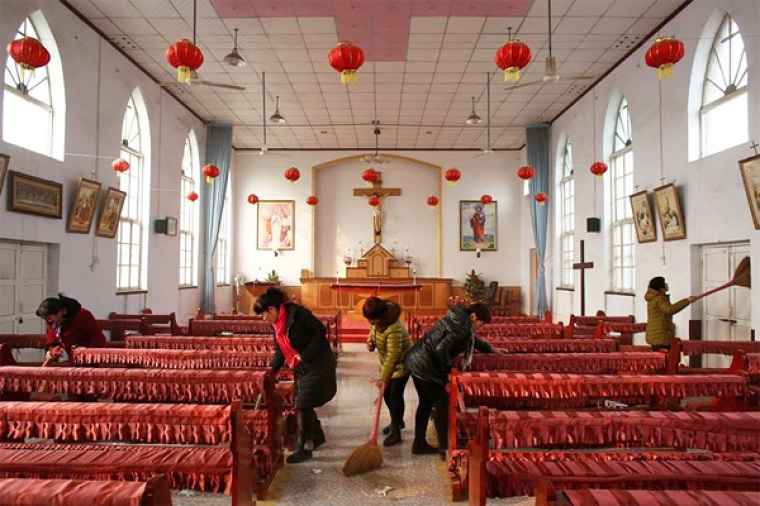 The Chinese government is creating "church-free zones" around schools and is requiring places of worship to submit the names of their youth members.
Bitter Winter magazine, which reports on Christian persecution in China, said it recently obtained a copy of the document, titled "Implementation Plan on the Special Governance of Private Christian Gathering Sites" in the northern Shanxi Province.
Another document, issued by the Religious Affairs Bureau, declares: "All private Christian gathering sites around universities and colleges, as well as on-campus activity sites, are to be shut down in accordance with the law. Criticism and (re)education of participating teachers and students is to be carried out by the school authorities."
The church closures affect all houses of worship, including the government-approved Three-Self Church. When talking about the forced closures near schools, government officials have warned that "there will be no reversal of the decision in the future."
As for the demands that churches hand over a list of university students who attend gatherings, believers have said they're worried the government will use it to affect their employment prospects.
Speaking of church meeting venues that were closed in 2018 in Hebei, Shanxi, and Shandong, one believer who wasn't named said: "By being so strict in preventing minors from believing in God, the Chinese Communist Party is seeking to sever the roots so that the next generation loses its faith."
As various persecution watchdog groups, including International Christian Concern, have noted, the crackdown on churches in China, which extends beyond churches closing near schools, stems from the new Regulations on Religious Affairs that was issued last year.
"Under these new rules, the Chinese government's control over the religious faith of minors has reached its highest level since the Cultural Revolution," Bitter Winter magazine noted.
"In addition to forbidding religious facilities near schools, the regulations mandate investigating the beliefs of students and their parents; prohibiting minors from believing in God; and closing Sunday schools."
The faith of children has been a particularly controversial subject. In October, World Watch Monitor reported that a trusted local source revealed that more than 300 Christian children at two high schools in Zhejiang have been asked to fill out a form stating that they have no religion.
While "it is normal for a school to ask parents to fill out a form which includes questions of faith when a child is first enrolled in school, for many years this hasn't been an issue," the source said at the time.
"In this case, however, the children were handed a questionnaire in class about faith, which is not normal. It seems this is part of the new push to identify Christians and give them pressure of one sort or another," the source added.
"Children in this part of China would write 'Christian' because of 1) their innocence and 2) they come from families of fervent believers who do not compromise their faith."