China: Persecuting Christians Is Like Fitting a Race Car With a Steam Engine
One of the clearest messages of the recent Asia-Pacific Economic Cooperation (APEC) summit in Beijing attended by President Obama, 20 other world leaders, and CEOs from throughout the region, is that China wants to lead the world as its economic superpower.
However, when it comes to religious freedom for Christians, China is running that race for global economic leadership like an Indy 500 car chugging on a steam engine. It is true that Christianity in China is growing by leaps and bounds and may outstrip every revival in history. But it is also true that China's industrial future is being undermined by restrictions on religion and other freedoms, and that could eventually be a serious drag on Chinese economic aspirations.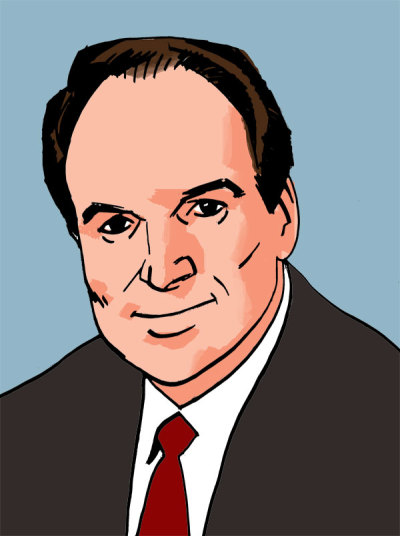 In persecuting Christians in particular, Chinese leaders may be cutting off the country's economic nose to spite its face.
APEC data shows that its member-nations constitute 60 percent of the world's GDP and three-fifths of the global economy. China is the speedster among these countries, and, as an economic power, she has outrun the pack, vying with the United States.
"For the Asia-Pacific and the world at large, China's development will generate huge opportunities and benefits holding lasting and infinite promise," said Chinese President Xi Jinping.
Not quite. That "infinite promise" could sputter out as the old clunker-engine grinds down because of China's antiquated view of human rights, freedom of the press, and especially liberty of religious belief and expression.
President Obama, in his opening APEC summit remarks, did not shy away from critical issues that could hinder China's run on the global track. "We look to China to create a more level playing field on which foreign companies can compete fairly with Chinese companies... and yes, to stand up for human rights and freedom of the press."
To understand just how backward China is regarding religious freedom, journey to Wenzhou (population 9 million), described by a report in The Economist (November 1, 2014) as "China's Jerusalem."
"Until recently, in Wenzhou, hundreds of crosses decorated church roofs," noted The Economist. However, the city's regime hacked out an ordinance against "illegal structures," and sent big cranes to lift the crosses off roof and steeple tops.
Some of the steeples came down too. Last spring, the city ordered the demolition of one of China's largest and most beautiful churches. "Officials are untroubled by the clash between the city's famously freewheeling capitalism and the Communist Party's ideology, yet still see religion and its symbols as affronts to the party's atheism," said The Economist report.
And this is the nation that wants to lead the world?
Mao's passion to eliminate Christians and Christianity when he came to power in 1949 seemed to mirror Hitler's zeal to exterminate the Jews. Mao had his own version of concentration camps, and a half-million and probably many more Christians died in them. This despite a freedom of belief clause in his new Constitution to placate Muslims and Tibetan Buddhists who might have created problems for Mao's revolution.
It is ironic that in some historic eras China resisted Christianity, fearing it would strip the nation of its own identity and westernize it, yet it is now controlled by a philosophy hacked out initially by a 19th century European (Karl Marx) who did much of his writing in the British Museum's Library in the most colonial of those western nations of that period – Victorian England.
"Western" Christianity didn't win in those days, but Western Communism did – and China lost. She spent almost a quarter century living in Mao-imposed isolation, missing the post-war economic boom and important advances that could have helped her people, who were often starving under Mao's Marxist policies.
What alarms today's Chinese rulers is the explosion of Christian growth in China. The officially atheistic state – a status China shares with North Korea – is speeding toward becoming the world's largest Christian society, as measured by the number of adherents to the faith in the total population. Christ's followers are even beginning to come into lower ranks of government.
This only puts more strain on the old steam engine, already stressed trying to maintain the zest of free-market capitalism under the energy-drain of official Marxist philosophy.
In fact, the war on Christianity is actually limiting China's emerging commercial enterprises. Religious policy impacts worldview and worldview shapes behavior. This impacts business best-practices in two major ways – among many others.
First is the Marxist view of the human being. Rather than a person made in the image of God, and therefore with inherent worth and dignity, the Communist worldview sees people as cogs in the vast machine of production and distribution. This has serious effects on human resource philosophy and management.
Foxconn, the massive China-based electronics manufacturing enterprise, had to install safety nets and hire counselors because of the number of its workers threatening suicide, with some actually leaping from factory roofs.
The problem was working conditions and management styles. Communism promotes authoritarianism rather than servant-leadership taught and modeled by Christ. Styles are cold, cruel and uncaring. "The assembly line ran very fast and after just one morning we all had blisters and the skin on our hand was black," a worker told the London Telegraph. "The factory was also really choked with dust and no one could bear it."
This is labor relations in a nation that wants to lead the global economy? Really?
Employee performance is the second major area where worldview has hefty impact. Trustworthiness, commitment to quality, a high work ethic, ability to relate well to co-workers and management are among critical factors. Command economies may be able to produce compliant workers through intimidation, but this does not lead to committed employees.
Wenzhou's Boteli Valve Group, like others I know about personally, desires Christians as employees. Weng-jen Wau, the general manager, meets every Monday morning for prayer with his senior managers. A BBC reporter asked Wau about work ethic and staff recruitment. "Of course, I would choose Christians first, definitely," he said.
"Christian faith may sound like an unlikely component in China's future economic success," said BBC reporter Christopher Landau. "But the notion the newfound faith can inspire a workforce to increased levels of productivity is being taken seriously not only by Christian businessmen, but by China's Communist – and officially atheist – leaders."
If those leaders really do want to lead the world they should heed facts like those revealed by Harvard's Niall Ferguson. He noted that, based on his studies, a decline in European working hours coincided with a decline in faith. "Europeans now seem to believe in holidays, not in holy days," he said. What Ferguson calls "European de-Christianization" is thus having a direct negative effect on business.
So, if China really does want to win the race and become the world's first-place economic superpower, her leaders need to scrap the steam engine of restrictions on freedom and replace it with the energy of real liberty in belief and expression, and adopt the worldview and value system that will lead to the highest quality of life and work.
Wallace Henley, a former Birmingham News staff writer, was an aide in the Nixon White House, and congressional chief of staff. He is a teaching pastor at Second Baptist Church, Houston, Texas. He is a regular contributor to The Christian Post.