China prosecutes house church leaders as criminal 'clique'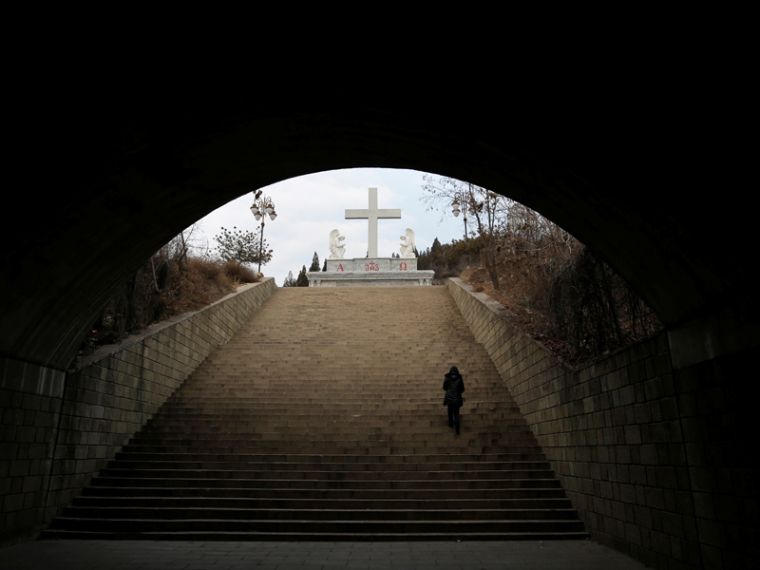 Leaders of Linfen Covenant House Church in China's Shanxi Province have been indicted on charges of forming a "criminal group" and acquiring "illegal income" approximating 780,000 yuan (about $108,000), the church has announced.
Preachers Li Jie, Han Xiaodong and their associate Wang Qiang have had formal accusations leveled against them by Yaodu District public prosecutors, the U.K.-based group Christian Solidarity Worldwide reports.
Prosecutors claim Li and Han set up an unauthorized organization and numerous "illegal activity sites" within the city with Wang, enticing individuals to contribute tithes and thanksgiving donations, the group said, adding that the indictment statement was shared by the church late last month.
Li and Han were subjected to residential surveillance in a detention site after an August 2022 church raid involving over 100 police officers. Both experienced three consecutive days and nights of sleep deprivation. They were officially arrested in September 2022, while Wang was detained in November and formally arrested on fraud charges in December.
The church and its members faced half a year of repeated harassment by Linfen police, with Li's spouse and another associate held on suspicion of fraud for multiple weeks before securing bail, according to CSW.
Despite substantial pressure from Linfen authorities against church members, as reported by ChinaAid in February, the wives of Li, Han and Wang have written articles affirming their husbands' innocence. These tactics included coercion and intimidation against the church involving employers, families and relatives, said the U.S.-based group which monitors human rights violations in China, adding that some were even forced to produce false evidence against the leaders and pledge non-attendance at the church.
Following the revised Regulations on Religious Affairs' enactment in February 2018, Li signed a joint statement against the regulations that further solidified government control over religious groups. 
The increasing prosecution of religious leaders on "fraud" charges, which could warrant over a decade of imprisonment, has been a noticeable trend in recent years.
Mervyn Thomas, founder and president of CSW, called the charges "blatantly unjust," citing the coercive police methods used to extract "evidence," including RSDL detentions and torture. He further called for the immediate release of the detained religious leaders, urging the international society to press the Chinese government to stop prosecuting unregistered religious groups.
In February, the Covenant House Church requested prayers as authorities prepared to resume their investigation into a fabricated case leading to the imprisonment of two pastors and a church member.
The wives of the accused have publicly questioned the charges. Wang's wife, Wen Huijuan, and Han's wife, Chen Ying, have written letters in defense of their spouses and their faith.
This case reflects the ongoing persecution many house churches face in China for refusing to join the state-sanctioned Three-Self Patriotic Movement, according to reports by the United Kingdom-based organization Release International.
China is ranked No. 16 on Open Doors' 2023 World Watch List of the countries where it's most difficult to be a Christian.
Open Doors also warned in its latest report that a growing number of countries are emulating the China model.
"China is trying not just to dominate the international agenda, but also to re-interpret existing (and coining new) human rights. China is trying to push this revisionism into the mainstream of international diplomacy, partly by attempting to re-define the tasks of the United Nations — and, most importantly, by filtering who is allowed to participate in debates on how human rights should be shaped in the future," says the report.