China Sentences North Carolina Pastor to 7 Years in Prison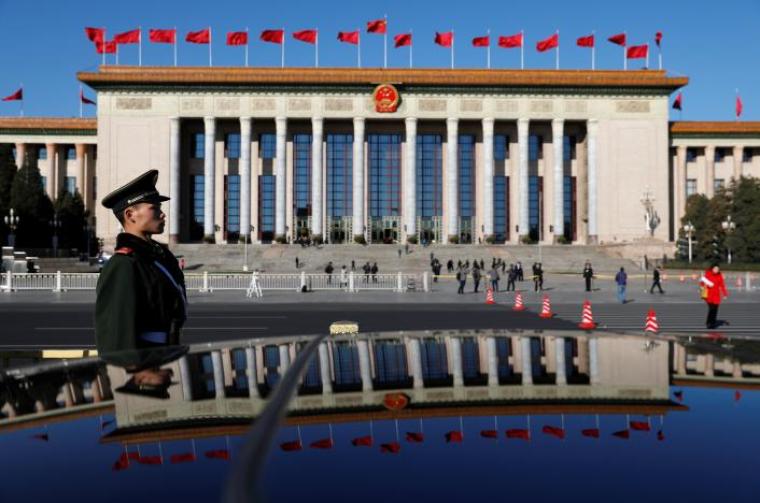 A North Carolina pastor has been sentenced to seven years in prison by a court in China's southern Yunnan province for "organizing illegal border crossing," according to a watchdog.
Pastor John Cao, who along with his co-worker Jing Ruxia allegedly crossed the China-Myanmar border last March, will spend the next seven years in prison and pay a fine of $3,000, according to ChinaAid, which monitors crackdown on churches and arrest of Christians and human rights activists in China.
Before crossing the border, Cao, who is of Chinese origin, built 16 schools that serve 2,000 impoverished minority children in Myanmar's northern Wa State.
Cao is married to an American citizen and they have two sons.
Ruxia was sentenced to one year in prison, and was released as the two have already spent a year in jail.
The Chinese government routinely arrests and cracks down on Christians.
ChinaAid President Bob Fu earlier told The Christian Post that "the top leadership is increasingly worried about the rapid growth of the Christian faith and their public presence, and their social influence. It is a political fear for the Communist Party, as the number of Christians in the country far outnumber the members of the party."
Underground churches have been raided, pastors have been arrested, rooftop crosses have been taken down, and human rights activists have been harassed and tortured under the leadership of President Xi Jinping, aimed at suppressing the rise of Christianity in the country.
Earlier this month, a Chinese Christian woman, Zhou Jinxia, was reportedly arrested after she traveled from Liaoning province to Beijing and attempted to preach to President Jinping, holding a sign that read, "God loves the people of the world and is calling out to Xi Jinping."
As Fu told CP, the government seems to be wanting to "Sinicize" religion, meaning it wants to promote and guide religion that is Chinese in orientation.
China is listed No. 43 on Open Doors USA's World Watch List, which states that church life is heavily controlled by the government. The watchdog group explains that Christians are "hedged in by authorities," since at an estimated 100 million strong, they are the largest social group that is not controlled by the state.