Chinese Spies Hold American Woman Hostage as Obama Is Set to Meet China's Leader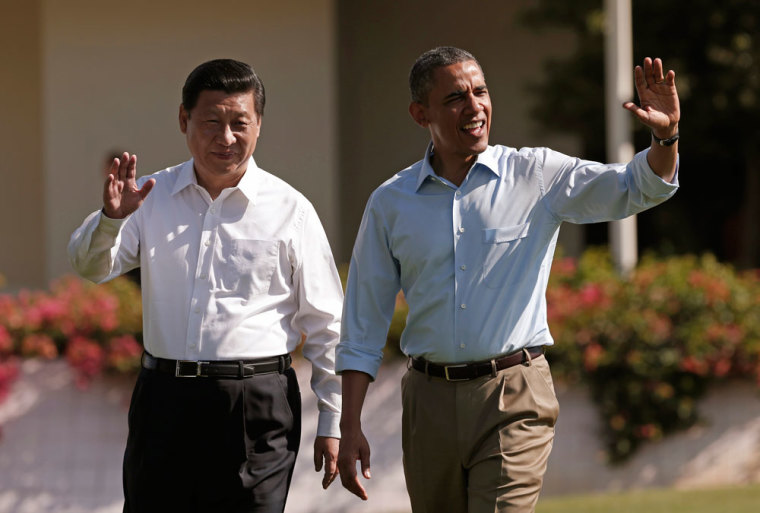 Sandy Phan-Gillis, an American businesswoman from Houston, Texas, has formerly been arrested by the government of China, which has accused her of "activities harmful to Chinese national security," and has held her for the past six months. Her husband has spoken out and said Phan-Gillis is neither a spy nor a thief.
"I know my wife is not a spy, is not a thief," Jeff Gillis told the Guardian.
"She is a hard-working businesswoman who has done a tremendous amount for China-Houston relations, and I'm tremendously disappointed that we haven't had more help in getting her out. She's been left in the control of the Chinese spy agency for over six months now, and I think we ought to bring her home."
The New York Times reported that the arrest is likely to raise tensions between the U.S. and China as President Xi Jinping's trip to America begins.
Phan-Gillis, 55, a U.S. citizen with ethnic Chinese heritage, was detained in southern China back in March while she was accompanying a delegation of officials and businesspeople from Houston. Her case received little attention until earlier this week, however, when Chinese officials decided to formally arrest her.
"It is the most stupid politics in the world to arrest a U.S. citizen the week that Xi Jinping is coming to the United States for a state visit on political charges of spying," the husband added.
"I really don't want to be disruptive. I don't want to ruin anybody's party," he added. "I just want to get my wife back."
The Chinese Ministry of Foreign Affairs has said that Phan-Gillis is under investigation "on suspicion of activities harmful to Chinese national security," but did not add further details.
Gillis explained that the last time he saw his wife was on March 23, a week before her arrest, and since then he has only been able to communicate with her via messages relayed by consular officials.
"It's been stressful for me," the husband said, "but I need to consider what it's like for my wife. Think about this: someone you love is held by Chinese spies. Not even Chinese police — Chinese spies."
The government of China has a long history of detaining foreign nationals on spy charges, though Gillis pointed out that when it comes to Americans, the Chinese government is much more likely to target those who have ethnic Chinese heritage.
"Chinese authorities are very much of the mind that if you are ethnic Chinese, we own you," he said.
White House press secretary Josh Earnest has called the situation "disconcerting," and said that U.S. authorities are looking into the arrest.
"The United States has articulated for quite some time that China's behavior is unacceptable and certainly not consistent with the kind of relationship that we should see between our two countries," Earnest added.
Gillis has accused the State Department of not doing enough to help, however, and said that he is speaking out now out of frustration.
"I got the impression that in D.C., they just didn't really care about my wife," he said. "I do not think that you can take a policy that you apply to someone who's been arrested for shoplifting in France and apply it to somebody who's been detained by Chinese spies."