Chip and Joanna Gaines Backed by 31K in Petition for Supporting Traditional Marriage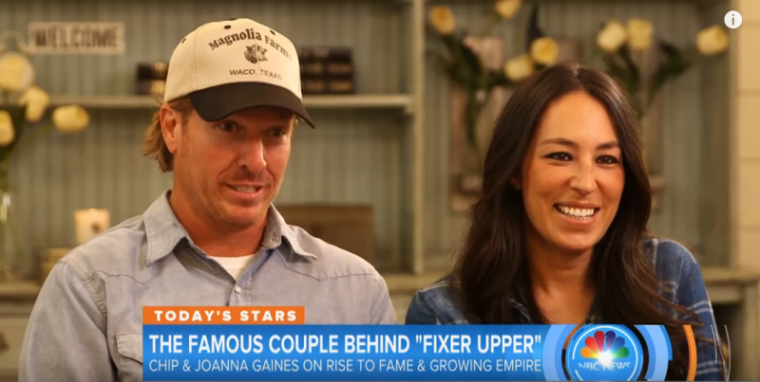 Chip and Joanna Gaines, stars of HGTV's No. 1 series "Fixer Upper," who are being criticized for supporting traditional marriage, have been backed alongside Pastor Jimmy Seibert by a conservative petition looking to defend their right to "speak the truth."
"HGTV stars Chip and Joanna Gaines of 'Fixer Upper' have been publicly targeted by media outlets merely for attending a church whose pastor, Jimmy Seibert, has preached on the biblical view of marriage and sexuality," the Family Research Council's petition says, refering to the Antioch Community Church in Waco, Texas.
"When pastors bravely preach biblical truth that contradicts the "truths" of the politically correct culture, people listen," it added.
As of Monday morning, over 31,000 people have signed the statement, which reads: "I stand with Pastor Seibert in his conviction about the biblical view of marriage and commend him for his courage in speaking the truth, even when it's controversial."
Secular news outlets reported last week that the Gaines were members of the church where Seibert has preached against gay marriage, with Cosmopolitan magazine writing that the Gaines' choice of a church is a "startling revelation that has left many wondering where Chip and Jo stand."
Seibert told FRC President Tony Perkins on Thursday that the story has led to a spike in traffic for the church's website.
"That reminds me of another passage in scripture [Romans 8:28] that says 'All things work together for good, for those who love the Lord and are called according to His purpose,'" Perkins said during the interview. 
"You know, the evil meant for good is actually giving a platform to the truth. A lot of people are seeing something they may not have seen before."
Seibert explained that he is grateful at least that people looking into his church are now reading about the Bible.
"Thousands and maybe hundreds of thousands of people are now getting some Scripture, getting some clarity, some truth and some thought on this issue or marriage and life and sexual identity and all that," the pastor argued. "In a weird way, we are grateful that message is getting out."
Conservative Christian brothers David and Jason Benham, whose HGTV house-flipping television series was cancelled in 2014 because of their support for traditional marriage and pro-life issues, slammed the media for going after the Gaines for their beliefs.
David Benham told The Christian Post last week that the attack on the couple is "a typical example of the thought-mafia on another witch hunt searching to devour anyone who would disagree with their thoughts on human sexuality or on marriage."
"The Gaines are like millions of other Americans," he added. "They are not anti anything. They're pro-Jesus and they're pro-Bible because they know what God's best is for human flourishing."