Chip and Joanna Gaines' Pastor Jimmy Seibert Responds to Buzzfeed's 'Hit Piece'
Pastor Says Church's Stance on Marriage 'Is Not the Definition We Made Up'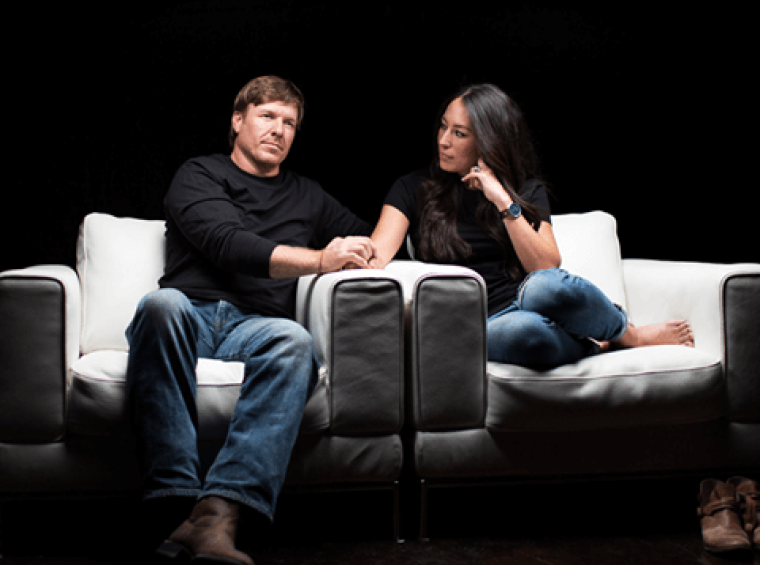 Jimmy Seibert, the pastor of the Texas megachurch attended by HGTV stars Chip and Joanna Gaines, has responded to Buzzfeed's recent "hit piece" targeting the popular celebrity couple because of their pastor's traditional Christian teachings that "homosexuality is a sin."
On Tuesday, Buzzfeed published an article about Seibert's conservative views on marriage, gay-conversion therapy and statements that are critical of the Supreme Court's ruling legalizing same-sex marriage nationwide last year. The article called for the Gaines to clarify their own views on sexuality and explain whether or not they ever feature gay people on their show, "Fixer Upper."
Considering Buzzfeed's inquiries to the Gaines' company, Magnolia, and HGTV produced no results, Buzzfeed writer Kate Aurthur felt inclined to elaborate on "the severe, unmoving position Seibert and Antioch [Community Church] take on same-sex marriage."
The angle was picked up by Cosmopolitan magazine reporter Gina Mei, who wrote that "BuzzFeed has uncovered something many fans will likely want an explanation for."
In an interview with columnist Todd Starnes on Thursday, Seibert responded to the media firestorm and offered an unapologetic explanation, saying that his church is "absolutely not" "anti-gay."
"We are not only not anti-gay, but we are pro-helping people in their journey to find out who God is and who He has made them to be," Seibert said.
"Our definition is not the definition we made up. It's straight from the Scripture," Seibert added. "One man, one woman for life. That's how God created us. That's what he has for us."
Seibert explained that he is surprised that messages he delivered in a sermon over a year ago are just now receiving backlash.
"The main reason for the sermon is for the confused middle — the majority of America. People don't know what the Bible says anymore on issues of sexuality," Seibert told Starnes. "People don't know what God says on homosexuality or any other issue. I felt the need to say we are all a mess — but the fixed points were set by God — not us."
"Do we believe that God and his word is right and enough? As a believer, I need to do what's right and trust God with what's wrong," he added. "So when I have a biblical conviction about my lifestyle choices or how I should run my business or how I should run my home, we should be free to do that — to lovingly express our views to the world around us."
Seibert explained that Antioch's congregation consists of people from multiple walks of life and has included the Gaines for the last 15 years.
"For us — our heart has always been to love Jesus, preach the word of God and help people in their journey," Seibert said.
Seibert said that he has been in communications with the Gaines family in the last few days but declined to elaborate on what their conversations were about.
"They are tremendous people with tremendous values and I've known them for many, many years," he said.
HGTV has also issued a statement in response to the Buzzfeed piece.
"We don't discriminate against members of the LGBT community in any of our shows," the statement reads, according to Variety. "HGTV is proud to have a crystal clear, consistent record of including people from all walks of life in its series."
The Buzzfeed article has been criticized by a number of people in the right-leaning media but has also received criticism from a gay writer named Brandon Ambrosino, who wrote an op-ed in The Washington Post titled "BuzzFeed's hit piece on Chip and Joanna Gaines is dangerous."
The op-ed notes that a Pew Research poll found that about four out of 10 Americans are opposed to same-sex marriage.
"Is the suggestion here that 40 percent of Americans are unemployable because of their religious convictions on marriage?" Ambrosiono asked. "That the companies that employ them deserve to be boycotted until they yield to the other side of the debate — a side, we should note, that is only slightly larger than the one being shouted down?"
"Or maybe the suggestion is that, because they are public figures, they need to be held to a higher standard, one that does not allow them room for moral and religious convictions? But that doesn't make sense, either," he continued. "BuzzFeed is probably at the forefront of discussions surrounding diversity in entertainment. But do their reporters think diversity refers only to skin color? Does ideological diversity count for nothing, especially when it is representative of, again, a sizable chunk of the American public?"
The fact that Buzzfeed felt the need to produce the article shouldn't come as much of surprise, considering, as Ambrosino points out, that Buzzfeed editor Ben Smith said in June that there are "not two sides" when its comes to LGBT issues.
Over 61,000 people have signed onto an online petition in support of the Gaines, as of Friday morning.
The petition calls on HGTV to stand by the Gaines. In 2014, the network dropped plans for a reality show featuring conservative Christian real estate entrepreneurs Jason and David Benham after outcry from the LGBT community about their views on homosexuality.