'Fixer Upper' Hosts Chip and Joanna Gaines' 'I Am Second' Debut Celebrates Marriage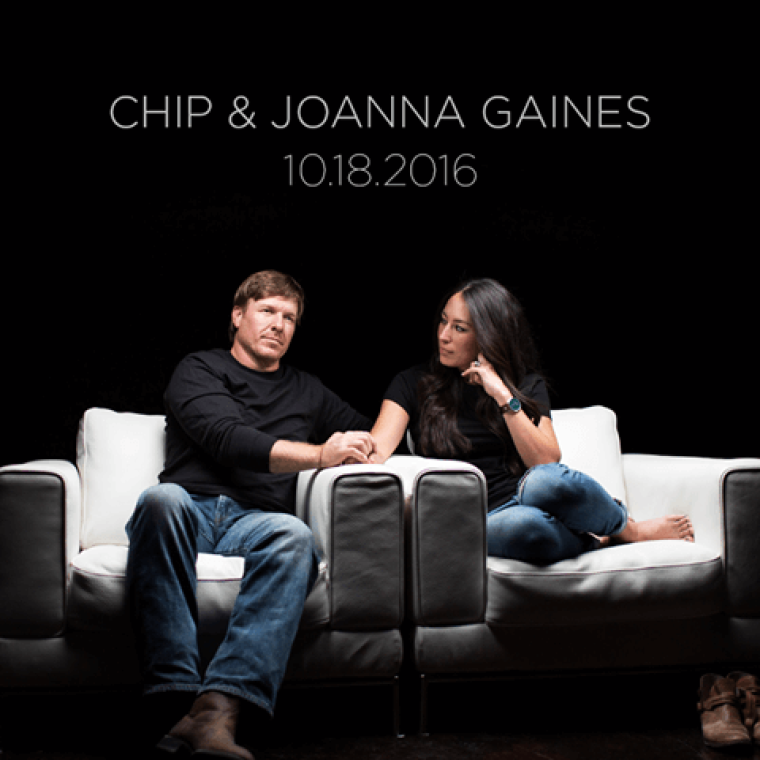 Popular HGTV "Fixer Upper" hosts Chip and Joanna Gaines will share their testimonies about faith, marriage and obedience to God in their "I Am Second" film debut that will be released next week.
"I Am Second" announced Tuesday on Facebook Live that their newest white chair film will feature the popular "Fixer Upper" stars and comes on the heels of the couple's new book, The Magnolia Story.
For their "I Am Second" film, Chip and Joanna will be featured separately before coming together side-by-side to talk about their marriage. The owners of the Magnolia Market in Waco, Texas, have used their expertise in design and renovation to reflect their Christian faith. But now fans will have the opportunity to learn even more about their values.
"I Am Second" first reached out to the Gaines via Twitter. They sent a tweet out last November and asked followers to retweet and see if it would get the attention of either Chip or Joanna. Within 2 minutes the tweet received an overwhelming response and eventually got the attention of Chip.
Chip replied, "If I retweet does it count as getting my attention?" That tweet was the beginning of the relationship between the "I Am Second" team and the Gaines family.
"Chip and Joanna are exactly who you think they are. They are genuine people," said Jon Seidl, editor of "I Am Second," during the Facebook Live announcement.
"You are used to seeing from 'I Am Second' a lot of films that show people hitting their deepest, darkest moment and then coming out of it through a reliance on their faith. You're not going to see that in this film. I'm not going to ruin it, but you are going to see how and why their marriage has thrived and how they have come to have a connection that is respectful, fun and yet celebrates their differences and how they honor God through that."
"Fixer Upper" has been described as giving viewers a glimpse into "everyday Christian living" through the lives and work of the Gaines family. While the show follows the couple's quest to save homes that look hopeless, it's their example of a loving family that is proving to be a true testament to their faith.
"Our family has made a commitment to put Christ first, a lifestyle our parents modeled for us very well," the couple said in a previous interview with the Billy Graham Evangelistic Association. "They showed us how to keep our marriage and family centered around God. As for 'Fixer Upper,' we have been surprised at the impact of our faith through the show. We haven't been overtly evangelical, but the rich feedback we have received on family and love all source from our faith. Jesus said the world would know His disciples by their love for one another, and we've glimpsed this in practice and strive for it every day."
Speaking about his father and the example he provided to his family, Chip added: "He was influential in showing me how to live out my faith, even in a secular environment. He impacted my life by spurring me to shape my choices with my faith and to walk in my faith regardless of my 'calling.'"
In a promotional video for Baylor University posted on YouTube last year, Joanna, a graduate of the Baptist university, revealed in her testimony that by trusting God her plans and dreams in life have come to fruition at the right time.
The series "Fixer Upper" has shattered multiple ratings records for the HGTV network, according to MultiChannel News, and is among the top 15 shows ever broadcast on HGTV.
Chip's and Joanna's "I Am Second" film collaboration will be released on Oct. 18. For more information, click here.