'Fixer Upper' Hosts Chip and Joanna Gaines Reveal How Being Different Makes for a Strong Marriage: 'I Am Second' (Watch)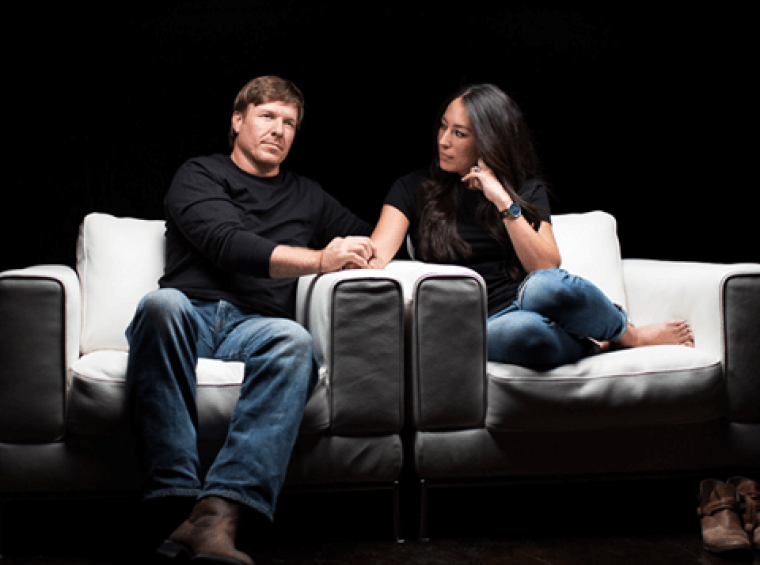 Popular HGTV "Fixer Upper" hosts Chip and Joanna Gaines share their inspirational love story in a new "I Am Second" film released on Tuesday, and reveal how their differences have made their marriage stronger.
In the taping, Joanna describes herself as a person who has always played it safe. Even in high school, she says, she wasn't the big personality type and was content to live in the background in comfort and predictability.
When Chip came into the picture he was everything she wasn't. The words Joanna uses to describe her husband are "risky," "dangerous," "care-free," and an "extreme dreamer."
"If you give Chip a boundary, he's going to break that boundary. If you give him a rule, he's not going to follow it. And if you tell him, 'You can't go over this line,' he's going to put his toe over it," Joanna says.
In their "I Am Second" debut, they each describe themselves as being completely opposite from the other. They maintain, however, that their differences help them understand God better. It's that love and chemistry that has made their show — HGTV's "Fixer Upper" — the network's No. 1 program.
Chip describes his risk-taking nature in one clip by describing a game he used to play to see how far he could drive without running out of gas. "I would play a little game with myself to see how out of gas I could get without in fact running completely out of gas. And she was like, 'Why would anyone want to play that?'"
Along with their HGTV series, the couple also own the Magnolia Market in Waco, Texas, and is renowned for their expertise in design and renovation.
Watch Chip's and Joanna's "I Am Second" film collaboration below.
"I Am Second" announced last week on Facebook Live that their newest white chair film would feature the popular "Fixer Upper" stars and comes on the heels of the couple's new book, The Magnolia Story.
"Chip and Joanna are exactly who you think they are. They are genuine people," said Jon Seidl, editor of "I Am Second," during the Facebook Live announcement. "You are used to seeing from 'I Am Second' a lot of films that show people hitting their deepest, darkest moment and then coming out of it through a reliance on their faith. You're not going to see that in this film. I'm not going to ruin it, but you are going to see how and why their marriage has thrived and how they have come to have a connection that is respectful, fun and yet celebrates their differences and how they honor God through that."
"Fixer Upper" has been described as giving viewers a glimpse into "everyday Christian living" through the lives and work of the Gaines family. While the show follows the couple's quest to save homes that look hopeless, it's their example of a loving family that is proving to be a true testament to their faith.
"Our family has made a commitment to put Christ first, a lifestyle our parents modeled for us very well," the couple said in a previous interview with the Billy Graham Evangelistic Association. "They showed us how to keep our marriage and family centered around God. As for 'Fixer Upper,' we have been surprised at the impact of our faith through the show. We haven't been overtly evangelical, but the rich feedback we have received on family and love all source from our faith. Jesus said the world would know His disciples by their love for one another, and we've glimpsed this in practice and strive for it every day."
The "I Am Second" movie comes on the heels of the couple's new book, The Magnolia Story. For more information on Chip and Joanna Gaines visit Magnolia Market.