Chip and Joanna Gaines Expand Their Enterprise: Christian Couple Opening a Restaurant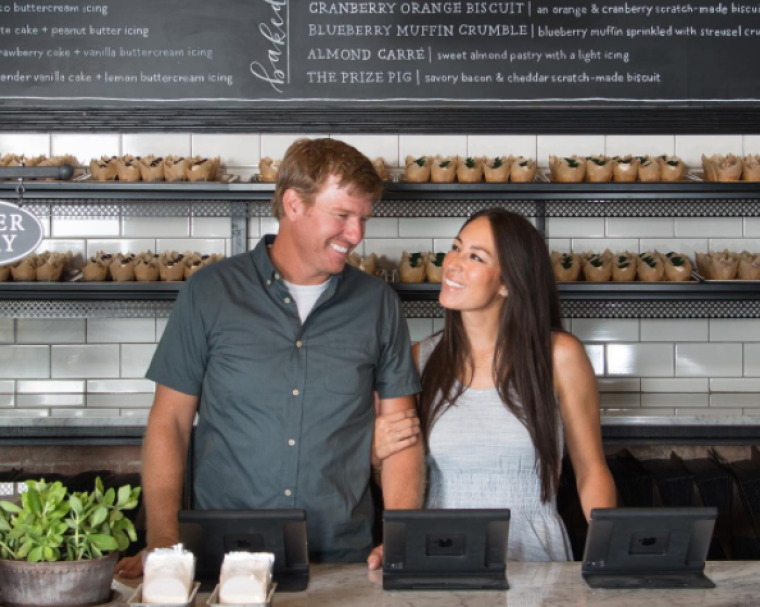 Home renovation experts Chip and Joanna Gaines have taken on a new project. The Christian couple announced this week that they are one step closer to opening their first restaurant.
"The restaurant is getting so close. Magnolia Table will be open soon and we can't believe it?!?" the HGTV "Fixer Upper" stars said in an Instagram post on Tuesday.
The expecting parents bought an iconic Waco, Texas, landmark, which was an old Elite Cafe that was in business for nearly 100 years before shutting down in 2016.
Joanna revealed that they are turning it into a breakfast restaurant called "Magnolia Table."
"Opening a breakfast joint has always been something that Chip's been interested in – and it's been so fun to watch how excited he has been about the entire process," Joanna wrote on her blog.
"Magnolia Table will be serving breakfast, brunch & lunch, so in addition to Chip's favorite breakfast items, you will also find his famous ham sandwich on the menu. A couple of the crowd favorites here at the office are the Farm Eggs Benedict, the Gaines Brothers Burger, and of course our homemade pies!"
On their hit TV Show, "Fixer Upper," the Gaineses regularly show off their design and renovation skills and taking on this old cafe has been like one of their harder tasks as Joanna admitted they have spent a lot of time renovating the historic restaurant.
"We don't take this renovation and restoration project lightly. We want everyone, whether you're part of the building's past or not, to walk in and instantly feel the rich history of it," she said. "We've spent a good amount of time finalizing the design of the new restaurant- from carefully choosing finishes, textures, and paint colors, to designing the tables, chairs, and light fixtures. I love getting to bring all of the design details together."
Chip and Joanna have not given a final completion date but fans are hoping Magnolia Table will open sometime early this year.
At the top of the year, the beloved husband and wife duo announced that they were expecting their fifth child. They are already parents to Drake, Ella Rose, Duke and Emmie Kay.
Chip and Joanna Gaines shocked the world in September 2017 by announcing that they were ending the popular "Fixer Upper" series after their fifth season this year.
Along with being successful home renovation gurus and reality TV stars, the Gaineses own Magnolia Homes, a remodeling and design business in Waco, Texas. They also have a retail shop called Magnolia Market at the Silos (which draws up to 40,000 visitors a week), as well as paint, rug, wallpaper and furniture lines, a real estate company, a quarterly magazine, a luxury vacation rental, and now a restaurant.