Chip and Joanna Gaines Say 'Nothing Comes Easy' but They're Living the 'American Dream'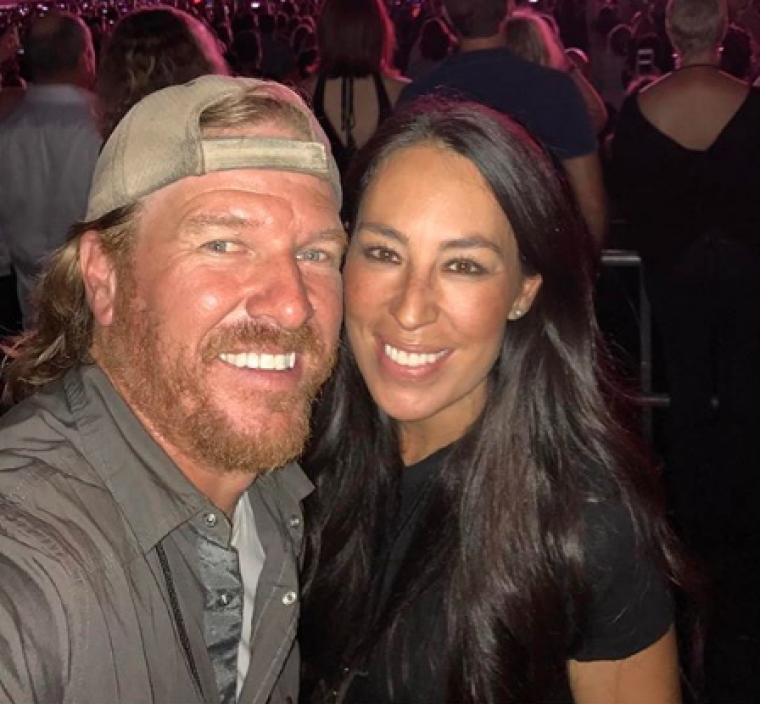 "Fixer Upper" stars Chip and Joanna Gaines open up about how hard they've worked to get to a place where they can now say they're living the American dream.
"Nothing has come easy," Chip said in the latest issue of People magazine. "We've worked so hard to have this beautiful family and this farm — it really does seem like the American dream you heard about growing up."
Whether they're mesmerizing viewers with their design and renovation skills on their hit HGTV series "Fixer Upper" or using their platform to reflect their faith, Chip and Joanna have won over the hearts of many Americans who are now their fans. 
But their business life wasn't always as successful.
"When we were broke, even when we were struggling and just starting out, with so many babies and so many diapers, it was mind-boggling — now there are times we envy those days" Chip recalled.
The couple first met at Baylor University in 2001 and they survived off of money made while flipping homes together. After years of struggling, however, their lives changed after the premiere of their reality TV series.
Now in its fourth season, "Fixer Upper" has been living proof for the Gaines that what God promised them when they were a couple of kids in college has come to pass. According to multichannel.com the show continues to shatter multiple rating records for the HGTV network and is now one of the highest-rated in the network's history.
Along with being successful home renovation gurus and reality TV stars, the Gaines own Magnolia Homes, a remodeling and design business in Waco, Texas. They also have a retail shop called Magnolia Market at the Silos (which draws up to 40,000 visitors a week), as well as paint, rug, wallpaper and furniture lines, a real estate company, a quarterly magazine, a luxury vacation rental, and a restaurant.
Despite all of their success and busy schedules, the couple maintain that their family is what's most important. Chip and Joanna have four children: Drake, 12, Ella, 10, Duke, 9, and Emmie, 7.
"Jo and I both made a commitment pretty early on that the two of us are the most important variable," Chip continued. "If we can figure out how to be right as a couple, then obviously we a have a lot better opportunity to be right for our kids."
They also make sure to invest time in their marriage.
"Marriage requires effort and time and talking and connecting," Joanna said. "You have to maintain it."
Chip recently announced the upcoming release of his book, Capital Gaines: Smart Stuff I Learned Doing Stupid Stuff. "I've done so many dumb things in my day that I had enough material to write a book. So, I did!" he commented on Instagram.
According to the book's description, Capital Gaines follows Chip's journey as a "serial entrepreneur who was always ready for the next challenge, even if it didn't quite work out as planned."
Set to release in October, the book is the Gaines' second, with the first one being The Magnolia Story, which details how they built their home renovation empire.
Earlier this year, E-Score Celebrity, Faith in Fandom found that the popular home renovation team is listed among mainstream A-List celebrities who appeal to the faith-based community, with Chip Gaines taking the top spot.
"Fixer Upper" has been described as giving viewers a glimpse into "everyday Christian living" through the lives and work of the Gaines family. While the show follows the couple's quest to save homes that look hopeless, it's their example of a loving family that is proving to be a true testament to their faith.
For more information on the couple, click here.