Chris Brown Talks About God After Probation Revoked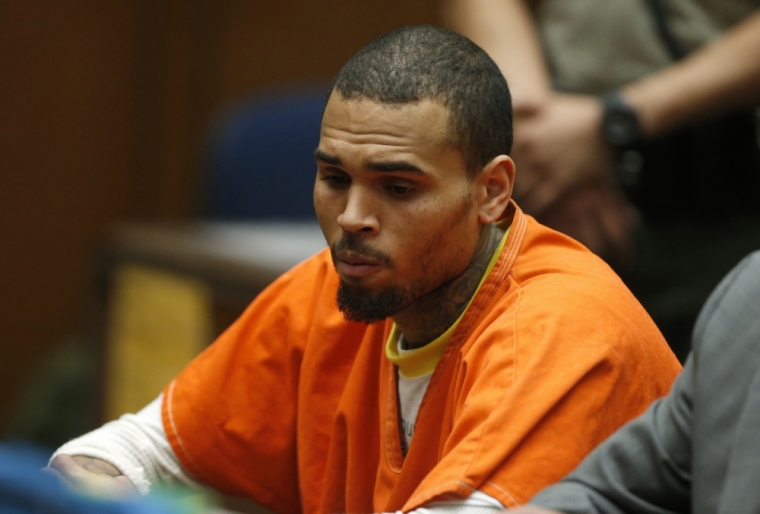 Chris Brown seems to be leaning on his faith after reports surfaced that the singer's probation has been revoked following multiple incidents, including a recent club shooting.
Brown, the 25-year-old singer, was released from jail last June and was serving probation for assaulting his ex-girlfriend, singer Rihanna in 2009, with subsequent violent acts that followed. Most recently, five people were injured in a shooting outside of a club where Brown was performing in San Jose, California, on Sunday.
During a progress report Thursday, TMZ reported that Brown's probation officer recommended that his probation be revoked since he is focusing more on his celebrity job than fulfilling his community service obligations. Although Brown seemed to have no involvement in the San Jose shooting that took place outside of a venue while he was performing inside, he reportedly needed permission to cross county lines to get there.
"There is also concern that when he performs or attends at some of his public events, people will get shot or seriously injured," Brown's probation officer reportedly told the judge handling his case.
The singer's probation report also noted another shooting that took place while Brown was onstage at 1OAK last August in Los Angeles. Music mogul Suge Knight was shot during the melee. The report also noted Brown's violent tendencies, which include throwing a rock at his mother's car while in a rehabilitation center, where he also reportedly spoke about weapons. While a hearing concerning Brown's probation violations is set for March 20, Brown took to Twitter to speak about God.
"Nothing can stop what God has planned. Surround yourself with elevators," Brown tweeted after his probation was revoked. "It's almost over... Keeping pushing forward and don't break!"
If a judge determines that Brown violated his probation terms, it would be considered a felony that could result in prison time.