Chris Brown's Mother Says Her Controversial Son Is 'No Devil'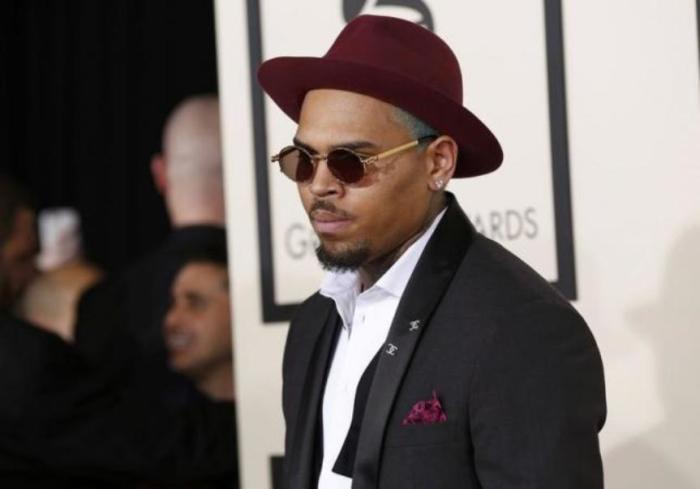 Despite all of the public trouble he's gotten into over the years, Chris Brown's mother, Joyce Hawkins, says her son is "no devil."
Still, the woman who raised Brown in church doesn't want to claim that her son is an angel, either. At the premiere of the 28-year-old singer's new documentary, Chris Brown: Welcome to My Life earlier this month, his mother told Billboard that it wasn't easy watching people judge her son.
"It's not easy watching my son grow into a man with the whole world judging him," she told Billboard. "He is not an angel or the devil. I hope this documentary will balance the negativity that follows him as his God-given talents continue to mature."
Brown has had numerous run-ins with the law. In 2009, Brown was placed on probation after assaulting his ex-girlfriend Rihanna, and in 2013 he was arrested and charged with a misdemeanor assault after allegedly assaulting a man who tried to take a picture with him in Washington, D.C.
Most recently, his actress ex-girlfriend of three years Karrueche Tran is in court fighting to get a restraining order against Brown after accusing him of abuse and threats.
Even with Brown's numerous run-ins with the law throughout the years, Hawkins has continually reminded her son of his blessings.
"You are so blessed! Remember having one pair of shoes, now God has blessed you with more than you could ever imagine," Hawkins previously told her son on social media. "Just like that one pair of shoes God turned into thousands, He will bless you with peace you could never imagine."
Brown was a guest on MTV's "This is How I Made It" series in 2012 where he spoke about being raised in church.
"It was difficult growing up. We didn't have everything we wanted," Brown revealed in the episode. "We were used to two pairs of shoes for a school year. We used to go to church every day. I was one of those kids that had more church clothes than school clothes."
Church taught the Grammy Award-winning R&B star a lot about music and Hawkins made sure her son spent a lot of time there in worship.
"Monday, Tuesday, Wednesday we had choir rehearsal and the band, the whole nine. So being able to get that music lesson was also a blessing in itself," Brown said on the show last year. "It was also a discipline. I think my mom knew what she was doing like, 'OK I'm going to keep you out the streets and put you in the church first.'"