Chris Christie Tries Hillary Clinton in Kangaroo Court, RNC Delegates Chant 'Lock Her Up'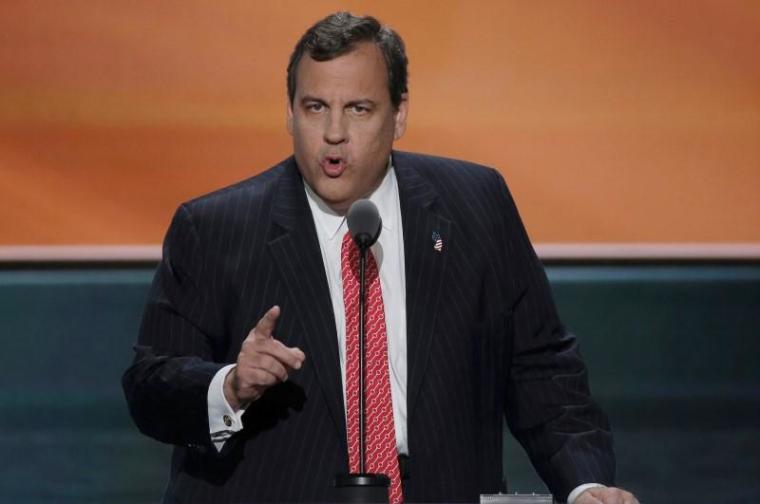 New Jersey Gov. Chris Christie turned the Republican National Convention into a kangaroo court session on Tuesday night when he delivered a spirited case against presumptive Democratic presidential nominee Hillary Clinton.
And for every indictment he laid out, enraged Republicans declared her "guilty!" and demanded that authorities "lock her up."
Christie first told his audience that the upcoming elections was not just about Republican presidential nominee Donald Trump, but also Clinton, whose time in the Obama administration resulted in a dismal record that should have landed her in prison, he claimed.
"Over the last eight years, we have seen this administration refuse to hold her accountable for her dismal record as secretary of State. So let's do something fun tonight. Tonight, as a former federal prosecutor, I welcome the opportunity to hold her accountable for her performance and her character," Christie said as the crowd chanted "lock her up."
"Here's what we're gonna do. We're gonna present the facts to you. You tonight sitting as a jury of her peers, both in this hall and in living rooms around our nation. You see, since the Justice Department refuses to allow you to render a verdict, I'm gonna present the case now, on the facts, against Hillary Clinton," he said to more cheers.
"She was America's chief diplomat. So let's look around at the violence and danger in our world today every region of the world has been infected with her flawed judgment," he said.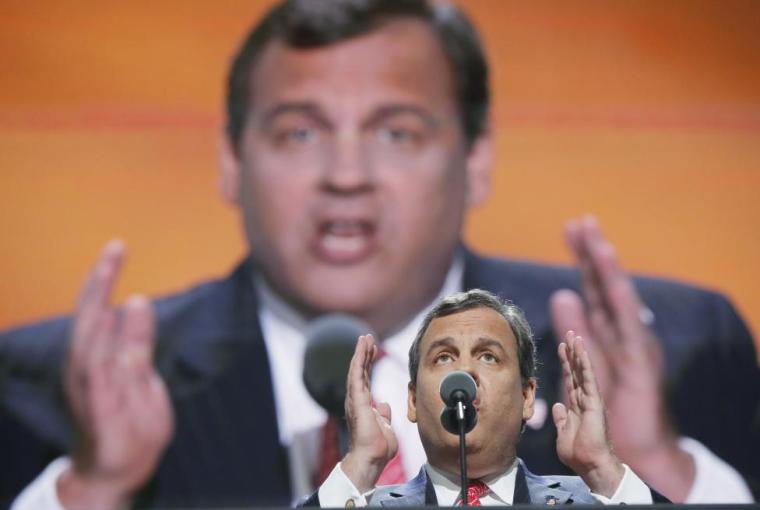 The New Jersey governor then launched into the delivery of a list of alleged indictments against Clinton for her role in Libya, terrorism, trade, Syria, Iran, Russia, Cuba and her email scandal.
"In North Africa, she was the chief engineer of our disastrous overthrow of Qaddafi in Libya. Libya today after Hillary Clinton's grand strategy? Their economy is in ruins, there is death and violence in the streets and ISIS is now dominating the country," said Christie.
"Hillary Clinton, as a failure for ruining Libya and creating a nest for terrorist activity by ISIS? Is she guilty or not guilty," he asked.
"Guilty!" the crowd roared back.
"In Nigeria, Hillary Clinton amazingly fought for two years to keep an Al-Qaeda affiliate off the terrorist watch list. Now, what happened because of this reckless action by the candidate who is the self-proclaimed champion of women all around the world? These terrorists abducted hundreds of innocent young girls two years ago. These schoolgirls are still missing today," he continued.
The crowd also declared Clinton "guilty" of being "an apologist for an Al-Qaeda affiliate in Nigeria resulting in the capture of innocent young women," as Christie declared that she fights for the wrong people.
"She doesn't get the real threats America faces … In China, Hillary Clinton praised the Chinese government for buying our debt to finance President Obama's bloated stimulus plan. She was so desperate for Chinese cash, she promised to oppose the Buy American provision in the stimulus bill in exchange for the cash to finance a huge expansion of government spending," said Christie.
The crowd declared her guilty of "putting big government spending financed by the Chinese ahead of jobs for middle class Americans."
Christie also charged Clinton with setting up a private email server in her home in to protect her personal secrets.
"Let's face the facts: Hillary Clinton cared more about protecting her own secrets than she cared about protecting America's secrets," he said.
"We cannot make the Chief Law Enforcement Officer of the United States someone who has risked America's secrets and lied about this to the American people. We didn't disqualify Hillary Clinton to be President of the United States the facts of her life and career disqualify her," he said.