Chris Christie Signs Bill Allowing Transgender Students to Use Restrooms, Locker Rooms of Their Choice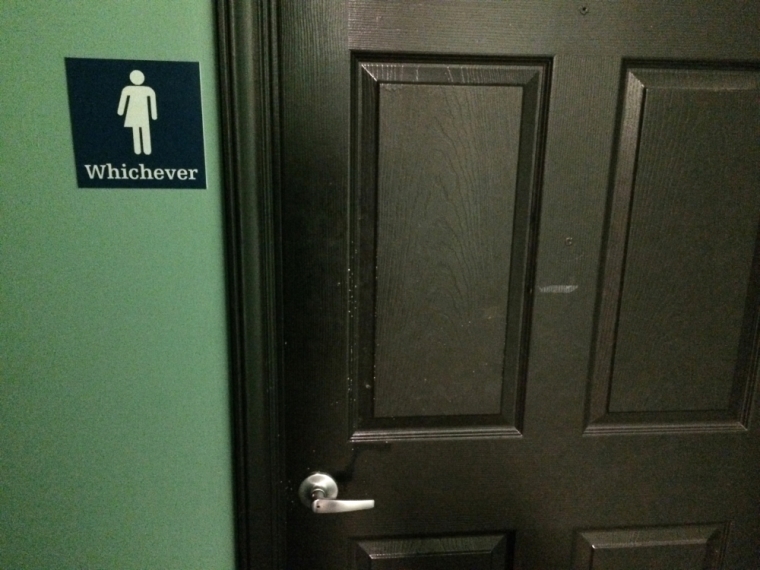 New Jersey Governor Chris Christie signed into law a bill that requires the commissioner of education to develop guidelines regarding transgender students, including allowing them to use restrooms and locker rooms that align with their gender identity, rather than biological gender.
Under the legislation, S3067/A4652, the guidelines would also require teachers to use the name and pronoun that correspond to the student's gender identity, allow transgender students to dress according to their gender identity, and participate in their preferred gender-segregated school activities.
The guidelines "are intended to provide direction for schools in addressing common issues concerning the needs of transgender students, and to assist schools in establishing policies and procedures that ensure a supportive and nondiscriminatory environment for transgender students."
"These guidelines are needed to ensure that transgender students can safely be themselves without fear of being persecuted, and can help promote a culture of understanding and acceptance that will hopefully influence how students treat each other in and outside of school," said Assemblywoman Valerie Vainieri Huttle (D-Bergen), one of the sponsors for the bill.
According to NJ.com, Christie said in March that it should be up to individual school districts to decide their policies on such transgender issues, and has not explained why he decided to sign the Democratic-sponsored bill on Friday.
Conservative groups, such as the New Jersey Family Policy Council, have in the past spoken out strongly against the measure.
Len Deo, president of the group, warned that there are dangers associated with granting "opposite biological sex access" to student bathrooms and locker rooms and said that transgender policy should "be a local issue between parents, students, and the school board."
New Jersey 101.5 noted that the state became the 11th in America to offer public schools guidance for transgender students.
President Donald Trump's administration rescinded earlier this year an Obama-era guidance that instructed schools to allow transgender students to use restrooms and locker rooms consistent with their gender identity.
In June, however, Trump's team issued a memo warning that schools could be investigated for discrimination against transgender students for not using their preferred pronouns.
The Liberty Counsel, a conservative Christian legal group whose mission is to defend religious liberty, spoke out against the memo.
Liberty Counsel Chairman Mat Staver told The Christian Post at the time that the Obama-era Title IX guideline is silent regarding the use of pronouns, and it cannot be a violation to refer to students "by pronouns consistent with their actual sex."
Staver told CP that forcing teachers to refer to students by pronouns and names that don't correspond with their biological gender is a "compelled speech violation."
"[C]ompelling students to participate in a lie violates their right to free speech," he added. "I thought we had seen the last of this nonsense coming out of the Department of Education. I call upon [Education Secretary] Betsy DeVos to end this new policy."