Chris Pratt attends Hillsong service after split from Anna Faris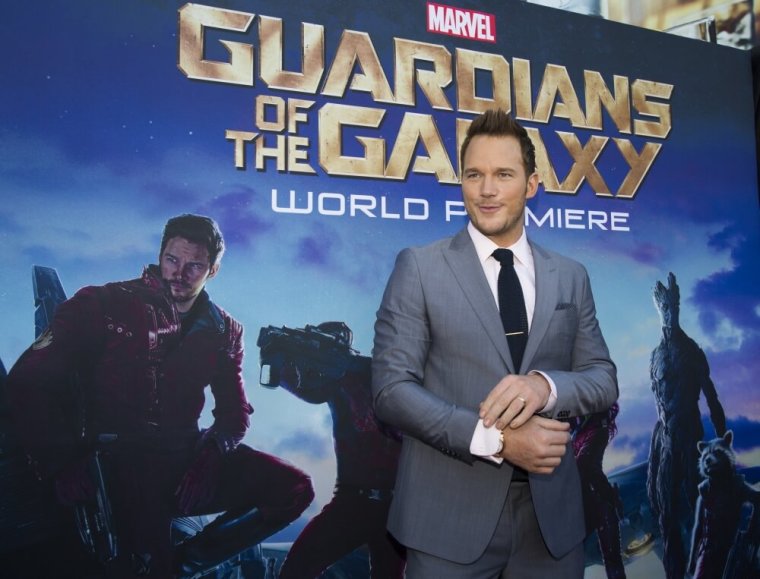 "Guardians of the Galaxy Vol. 2" star Chris Pratt broke a lot of his fans' hearts after he split from wife Anna Faris after several years of marriage. But even though his separation is difficult to deal with, it's nice to know that the actor is seeking help from the right source - God.
The Christian star has always been very open about his faith, and has been regularly attending church in L.A.
He was seen last Wednesday at a service at Hillsong Church's L.A. branch, according to Yahoo! Lifestyle. He was spotted wearing casual jeans and boots, and it was said that Hillsong loyalists Justin Bieber and Kourtney Kardashian were even in attendance the night he visited.
Then on Sunday, he was again seen at church with his son Jack.  He looked relaxed in a white crew top and jeans, and was sporting a cross necklace around his neck.
Pratt became a Christian when he was still working as a waiter for the restaurant chain Bubba Gump. Back then, Pratt still had no clear vision in life and only wanted to meet girls and have some fun. This would have gone on, had a kind stranger not talked to Pratt about God.
"I was sitting outside a grocery store... And a guy named Henry came up and recognized something in me that needed to be saved. He asked what I was doing that night, and I was honest," he shared during an interview with Vanity Fair. "I said, 'My friend's inside buying me alcohol.' 'You going to go party?' he asked. 'Yeah.' 'Drink and do drugs? Meet girls, fornication?' I was like, 'I hope so.'"
The man's questions should have made him feel nervous, but Pratt confessed that he wasn't. When he asked the man why he was curious, he got this for a reply: "Jesus told me to talk to you."
"At that moment I was like, I think I have to go with this guy. He took me to church. Over the next few days I surprised my friends by declaring that I was going to change my life," he said.