Chris Tomlin Says New Book 'Holy Roar' Is a Game Changer for the Church (Interview)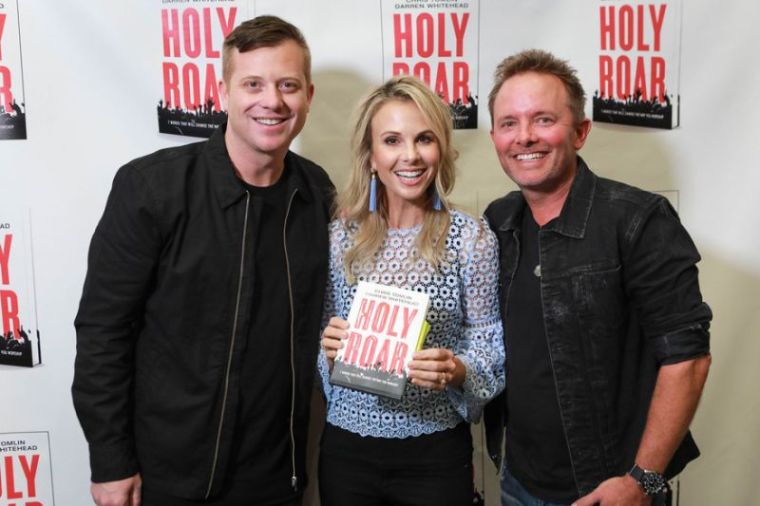 Grammy award-winning singer Chris Tomlin and Nashville's Church of the City Senior Pastor Darren Whitehead celebrated the release of their new book, Holy Roar, Sunday night and the singer says the book on worship is a "game changer."
In Holy Roar: 7 Words That Will Change the Way You Worship, Tomlin and Whitehead offer a fresh perspective on the worship practices of the ancient world.
The purpose of the book is to "grow readers in their understanding of praise as Whitehead offers unique insights, and be inspired as Tomlin shares how those insights take shape in the stories behind favorite worship songs, including 'How Great is Our God,' 'We Fall Down' and 'Good Good Father.'"
In a recent interview with Tomlin during "Rock the Universe" in Universal Orlando, Florida, the worship leader shared that he believes this book has a message that all need to read.
"I really think this is a game changer for the church," Tomlin told The Christian Post.
The Texas native revealed that the book came about after hearing a sermon preached by Whitehead at his church one Sunday morning. Tomlin said the message deepened his understanding of praise and worship, even impacting how he leads.
"When I heard this message when he preached ... I said 'Darren, I've been a part of worship my entire life and how have I never heard this message? Everyone in the whole world needs to hear this message,'" he recalled saying.
In a statement shared with CP, Whitehead explained how the book offers words from thousands of years ago that can impact worship today.
"In the ancient world, something extraordinary would happen when God's people would gather to worship Him," the Tennessee pastor said. "It was more than just singing; it was a declaration, a proclamation, a time to fully embody praise to God for who He is, and what He has done. In fact, in the Psalms, there are seven Hebrew words that are translated into the English word 'praise,' each of which represents a different aspect of what it means to truly praise God."
Both Tomlin and Whitehead celebrated the release of Holy Roar on Sunday at Nashville's Church of the City along with media personality Elisabeth Hasselbeck. During the event, the authors shared the purpose of the book and how it has affected each of them personally. Tomlin also performed some of his popular worship songs featured in the book.
Tomlin hits the road for the "Good Good Father Tour" beginning Oct. 12 and Whitehead will join the singer to share from the reading. For more information on Holy Roar, visit HolyRoar.com.